Eels live: hey, ho, let's go man!
Dalle notizie che si leggevano in giro, la notte del 1 settembre avrebbe dovuto essere il paradiso degli amanti dell'Alt Rock, presentando il double bill di eccezione composto da Eels e Flaming Lips. Evidentemente, l'alternativo non ha più tutto questo appeal sul pubblico dei festival e a dieci minuti dall'inizio delle danze la Piazza Duomo, sede del concerto, si presenta desolatamente sottoaffollata. Mai un buon presagio, soprattutto per i risvolti negativi che suonare davanti a un'arena vuota può avere sui musicisti. Le premesse per una serata sottotono ci sono tutte.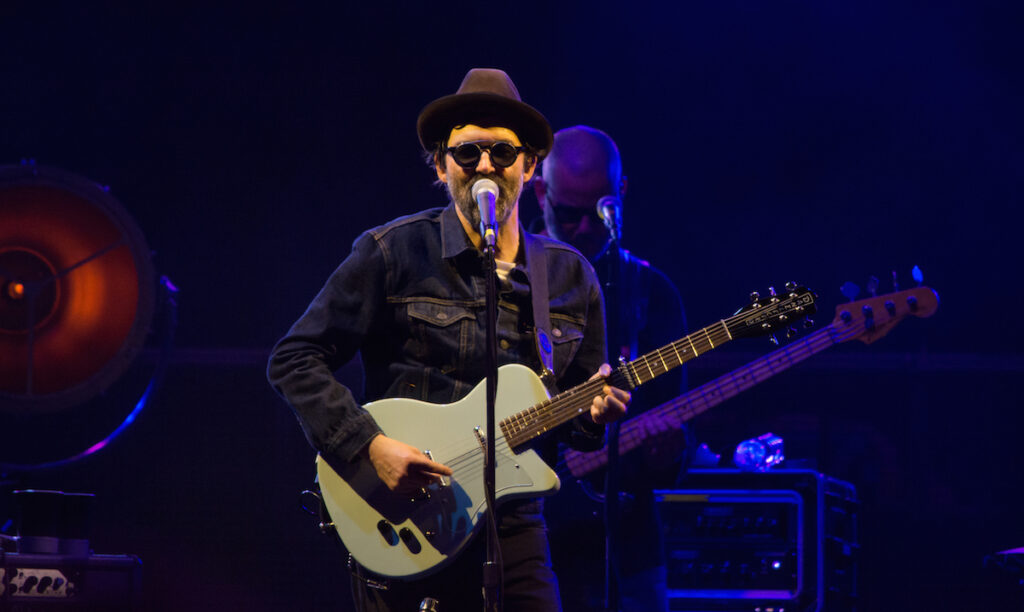 Manco a dirlo, sin dai primi accordi si è capito subito che era meglio non farsi troppi pregiudizi su come sarebbe andata la serata; la band di Mr. E si presenta subito con dichiarazioni di indipendenza e inusualità: quand'è l'ultima volta che avete visto  una band di portata mondiale aprire con due covers?
La prossima volta saprete cosa rispondere.
Si parte con la canzone che apriva nel 1964 il primo disco degli Who: "Out In The Streets" è un Jungle Beat selvaggio che ci dà subito la dimensione di come lavora la band. Immediatamente a seguire una sorprendente "Raspberry Beret" di Prince scioglie definitivamente gli indugi trascinando il pubblico (poco numeroso, ma entusiasta) nel mondo disturbato e divertente di Mr. E, che domina il palco con verve e umorismo.
"Bone Dry", dal loro più recente album "The Deconstruction", fa capire immediatamente che il patinato della produzione discografica non avrà traduzione live, lasciando orizzonti molto più ruvidi e chitarristici.
Pochissimo spazio viene lasciato a mossine e piroette, la band va dritta al punto, procedendo compatta e precisa attraverso un set che trasuda americana, pop e rock'n roll del più sanguigno, senza disdegnare momenti più riflessivi e romantici come la magnifica "I Like the Way This Is Going".
"My Beloved Monster"è il perfetto esempio dello stile sbilenco e divertente di E. nello scrivere le canzoni e live è un piccolo capolavoro eseguito da un gruppo che si prende raffinatamente poco sul serio. La lunga scaletta (21 canzoni in poco più di un'ora: i Ramones approverebbero) è punteggiata dai divertenti rap di Mr. E che non perde occasione di ricordare alla platea che se gli Eels sono fighi, non sono nulla rispetto a quello che li aspetta dopo… "The Fucking Flaming Lips, man!". Oh, beh… contenti voi.
Per ribadire un'ultima volta che questa non è la vostra solita band, il set degli Eels si conclude senza il frontman, ma con una versione di "The End", l'ultimo pezzo mai registrato dai Beatles.
God bless Brian Wilson, Pete Townshend, Prince and Ringo Starr! E che gli vuoi dire?
Set list
Out in the Street (The Who)
Raspberry Beret (Prince)
Bone Dry
Flyswatter
Dog Faced Boy
I Need Some Sleep
Prizefighter
Tremendous Dynamite
You Are the Shining Light
My Beloved Monster
I'm Going to Stop Pretending That I Didn't Break Your Heart
I Like the Way This Is Going
Little Joe!
Today Is the Day
Novocaine for the Soul
Souljacker, Part I
I Like Birds
Mr. E's Beautiful Blues
Fresh Blood
Love and Mercy / Blinking Lights (For Me) / Wonderful, Glorious
The End (The Beatles)
Testo di Federico Mazzoncini, foto di Francesca Cecconi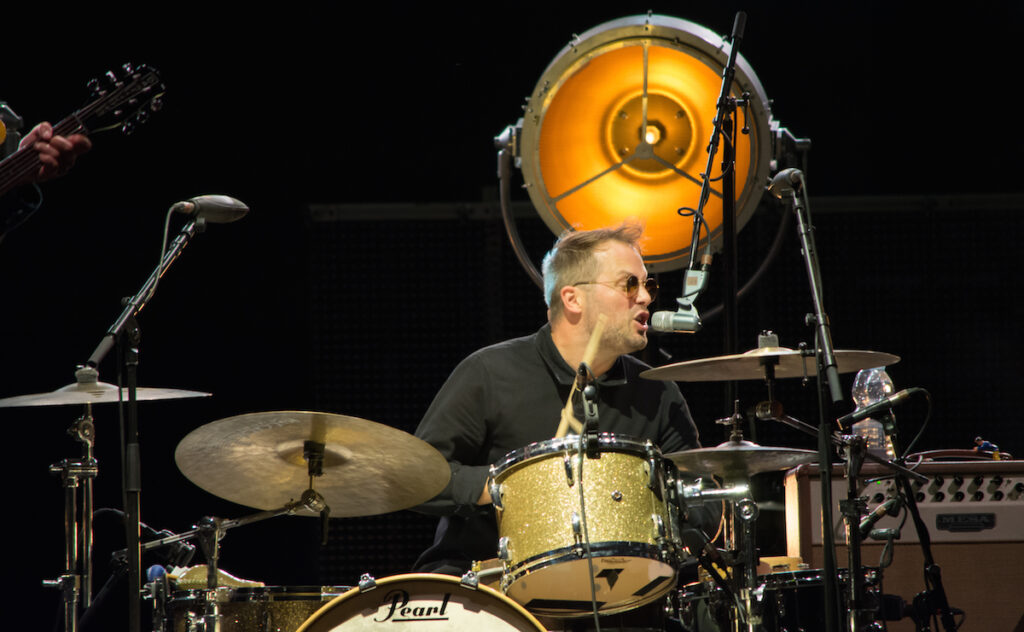 Condividi su: