Pordenone Blues Festival 2020
Dal 2 al 5 settembre 2020 torna Pordenone Blues Festival, rassegna di musica blues tra le più conosciute in Italia, giunta alla 29/ma edizione. Tutti i concerti sono a ingresso gratuito e si svolgeranno in Piazza XX Settembre.
A inaugurare il ciclo di eventi è il Blues On The Road, mercoledì 2 settembre: prevista anche per quest'anno la magica e imperdibile serata che coinvolgerà tutti i locali del centro per trasformare la città in una sorta di French Quarter di New Orleans, con concerti, musicisti di strada, spettacoli e dj-set.
Giovedì 3 settembre il palco accoglierà J.P. Bimeni, dal vivo al Pordenone Blues Festival per la sua unica data in Italia. Da rifugiato a re del soul, ha una voce che ricorda il primo Otis Redding. Deep soul all'ennesima potenza, le sue canzoni parlano di amore e perdita, speranza e paura, con la consapevolezza tipica delle vite messe innumerevoli volte alla prova. Alle jam funk si susseguono profonde e accorate ballad provenienti dal southern soul.
Venerdì 4 settembre doppio appuntamento: la serata vedrà protagonisti Boogie Bombers & The Black Belts e i Bud Spencer Blues Explosion.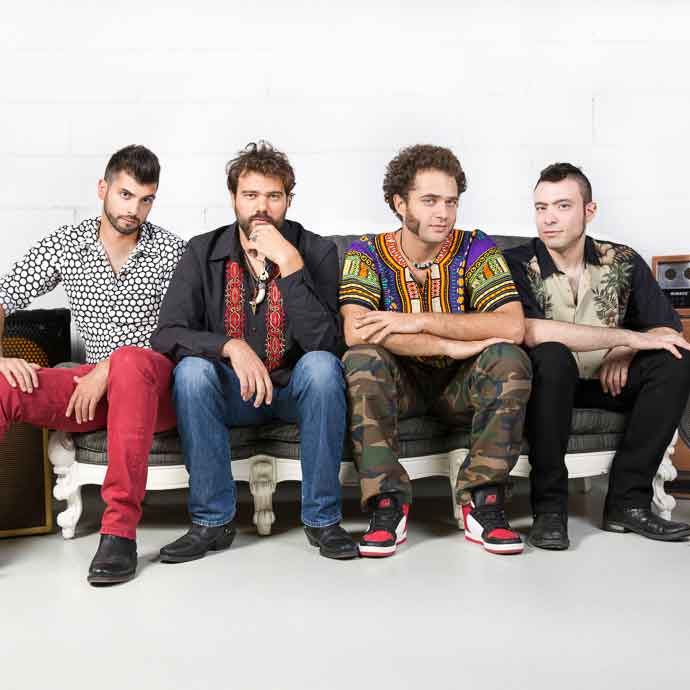 Boogie Bombers, band torinese che presenta uno dei sound più solidi ed esplosivi, nasce dal blues e cresce nel tempo con l'amore, la rabbia, la passione e tutto quello che serve per arrivare al cuore di chi ascolta. Vincitori delle finali dell'International Blues Challenge al Pordenone Blues Festival e al Delta Blues di Rovigo nel 2019, hanno inoltre rappresentato l'Italia lo scorso gennaio all'evento blues più importante su scala mondiale, ovvero la 36° edizione dell'International Blues Challenge a Memphis organizzato dalla Blues Foundation.
Una carica di adrenalina, esplosione di blues allo stato puro: i Bud Spencer Blues Explosion (Cesare Petulicchio e Adriano Viterbini) sono un duo alt-rock romano nato all'inizio del 2007. Acclamati da pubblico e da critica, i BSBE hanno calcato i palchi più importanti d'Italia, vantano tour nella penisola e fuori i confini nazionali (sei date negli Stati Uniti, nel 2009) e hanno all'attivo 6 album e un EP.
Sabato 5 settembre è la volta di Enri Zavalloni Quintet e, per l'unica data in Italia, Jay Namor and Electrified.
Enri Zavalloni è un artista, compositore, produttore romagnolo. Considerato "il mago delle tastiere" (keyboards whiz) Enri Zavalloni checchè se ne dica produce musica con uno stile unico, suoni e melodie toccanti, innovative con un groove perforante.
Jay Namor and Electrified è un progetto internazionale che coinvolge artisti italiani, americani ed europei sotto l'egida della label britannica Tesla Groove International. Lo storico dj produttore pordenonese Alberto Zanini ed il talentuoso saxofonista e vocalist texano, Jay Nemor, al secolo Jason Nemor Harden, lavorano insieme a "Electrified", operazione nata dalla vocazione per il soul ed il funk e la pluriennale presenza di entrambi sulle scene internazionali del genere.  Acclamato come il nuovo Gil Scott Heron, attraverso liriche intense ed un sax a tratti malinconico Jay Nemor interagisce col pubblico sulle ritmiche potenti del funk contemporaneo di Electrified, combo tutto emiliano composto da elementi di Ladri di Biciclette e Carbonio 14.
Il Pordenone Blues Festival, con la direzione artistica di Andrea Mizzau, è organizzato insieme all'Associazione Pordenone Giovani, che opera d'intesa con la Regione Friuli Venezia Giulia, il Comune di Pordenone e diversi enti privati; con ServiziEventi Machine e GospeLive Festival.
Prenotazioni al numero 375.5928824 preferibilmente via whatsapp negli orari 9.00 – 12.30 e 14.00 – 19.00.
Il servizio prenotazioni sarà sospesp ol 14/15/16 agosto.
Le chiamate e i messaggi whatsapp fuori orario non saranno gestiti.
Condividi su: