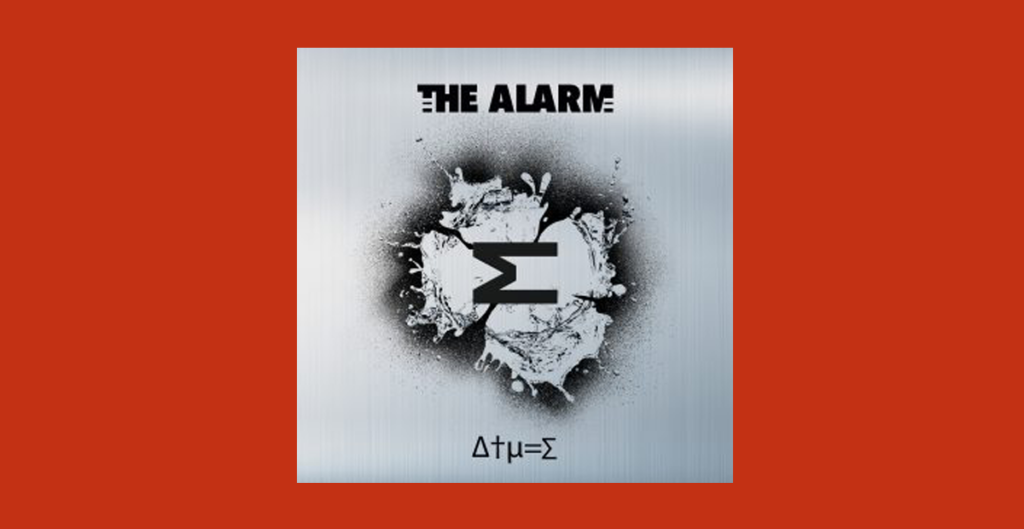 Mike Peters è un sopravvissuto, gli Alarm sono dei sopravvissuti.
Sono sopravvissuti all'implosione degli anni '80 da dove provengono insieme a band come Big Country, U2, Cult, Simple Minds, sono sopravvissuti a scioglimenti, sventure personali di vario tipo e sono qui con "Sigma" il seguito al loro "Equals" del 2018.
Riformati nel 2004 con una nuova line up nella quale figura anche la moglie di Mike Peters, Jules Jones Peters, alle tastiere e il leggendario James Stevenson ( Gen X, The Cult, Gene Loves Jezebel, Chelsea, Internationas Swingers ecc…) quale multistrumentista, la band ospita nel nuovo album anche il chitarrista dei Cult Billy Duffy e il chitarrista originale Dave Sharp che mettono il loro sigillo su due dei migliori pezzi della raccolta.
Dodici tracce che ci mostrano, immutata nel tempo, l'attitudine di Mike a una scrittura solare ma permeata di ombre al tempo stesso con una forte propensione a un canto enorme, anthemico, da grande arena!
Si parte con la grintosa "Blood Red Viral Black" dove Billy Duffy ci mette del suo per irrobustire il suono per poi seguire con "Can You Feel Me?" sostenuta e coinvolgente ed approdare a "Brighter Than The Sun" dove il riff di chitarra iniziale ci riporta indietro di una trentina di anni almeno, uno dei pezzi più belli con chitarre acustiche e pattern di batteria tribali che sostengono un cantato emozionale e drammatico.
"Time" è un altro pezzo pieno di groove che sfocia in "Psalm" un brano dove l'atmosfera si rilassa e Mike Peters canta su un tappeto di chitarra acustica con un ritornello arricchito da controcanti dal sapore gospel e la base ritmica che entra solo a 2/3 del pezzo per accompagnare senza strafare verso l'ultimo ritornello.
Dave Sharp si ricongiunge alla band per il pezzo seguente "Equals" un altro dei pezzi forti dell'album, "Tutti insieme siamo uguali" canta Mike e lo canta come nel 1985 con la stessa intensita' e convinzione cosi' come in "Love And Understanding" dove riecheggiano gli Alarm d'annata.
Energia rock nella dinamiche "Prisoners" e nella successiva "The White Count" brani che dimostrano, se mai ce ne fosse bisogno, la capacità della band di saper orchestrare a dovere una melodia nello spazio limitato di una pop song.
Ci avviciniamo alla fine dell'album e arriva la ballata "Heroine", una bella melodia che si mantiene tranquilla fino al minuto 3.03 quando dopo un crescendo entra un riff di chitarra che trasforma la ballata in una cavalcata epica che dal vivo potrebbe trovare la sua dimensione ottimale.
La Dylaniana "Armageddon In The Morning" con i suoi sette minuti abbondanti potrebbe chiudere alla grande questo disco, ma c'è spazio ancora per "Two Rivers (Reprise)" già presente nel precedente album in versione "elettrica" e qui riproposta in una versione voce e pianoforte intensa e bellissima.
Mike Peters è uno degli eroi non celebrati della sua generazione, la sua voce ne è la prova e "Sigma" è un album che convince in pieno, ci assicura che gli Alarm sono qui, che in realtà non ci hanno mai abbandonato neanche quando avevano cessato di esistere, perché quel suono non ci ha mai lasciato e lo ritroviamo tutto in questo disco.
Le tracce del disco:
Bloody Red Viral Black (feat. Billy Duffy)
Can You Feel Me?
Brighter Than The Sun
time
Psalm
Equals (feat. Dave Sharp)
Love And Understanding
Prisoners
The White Count
Heroine
Armageddon In The Morning
Two Rivers (Reprise)