Flaming Lips live, e siamo nel mondo degli unicorni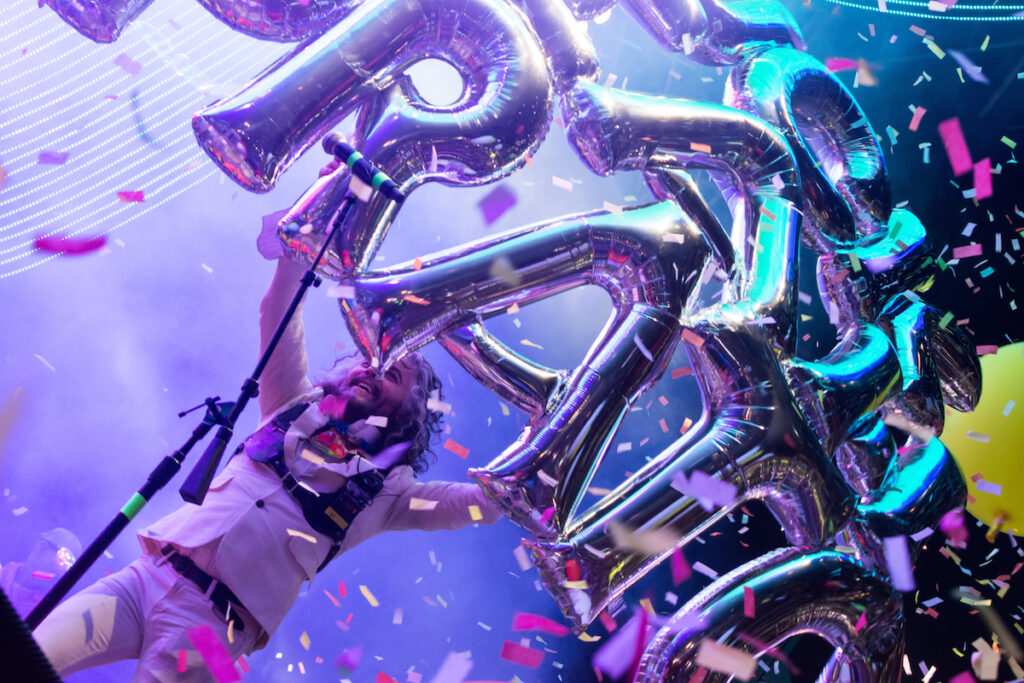 Prato, piazza Duomo, 1 settembre 2019. Dall'America con colore, sul palco di Prato/Settembre ecco i Flaming Lips. La chitarra metaforicamente lanciata verso il cielo dall'ultimo accordo di "The End" degli Eels si è trasformata, come da copione, in una stazione spaziale orbitante intorno alla terra (o forse più in là) alle prime note di "Also Sprach Zarathustra", ma a eseguirla stavolta non c'è la Wiener Philharmoniker, ci sono i Flaming Lips. E nello spazio ci si va sul serio.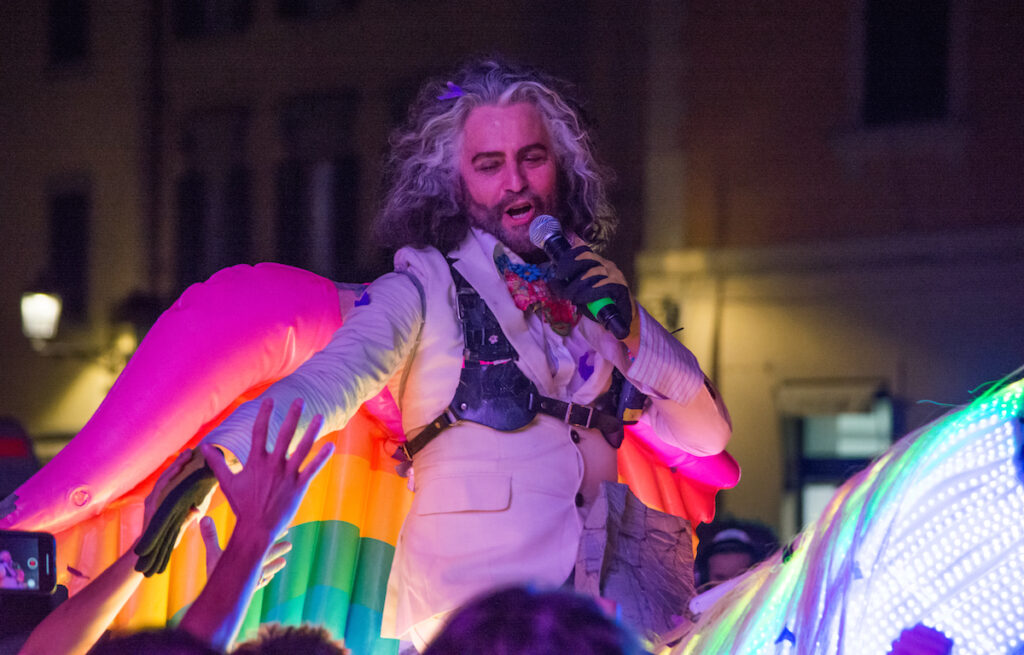 Wayne Coyne era curiosamente apparso con abbondante anticipo sul resto della band, controllando con i tecnici il posizionamento degli oggetti sul palco prima dell'inizio del concerto, gigioneggiando con il pubblico e sparando in anteprima un paio di bordate con i cannoncini sparacoriandoli di cui avrebbe abusato durante la performance, creando un'atmosfera inedita e piacevolmente informale.
Alle prime note di  "Also Sprach Zarathustra" ha diretto i movimenti finali che ci avvicinavano (dopo un rapido scambio fra il tastierista e il batterista che hanno preso ciascuno il posto dell'altro) al vero opener "Race For The Prize" che ci catapulta a velocità warp in un tripudio di coriandoli, fumo e palloni colorati giganti che il pubblico si palleggerà  per tutta l'arena fino alla fine del concerto.
È il delirio. Piazza del Duomo si anima della forza psycho-pop della musica e si lascia trascinare alla chiesa della bizzarrìa di Wayne Coyne. Ne uscirà purificati.
"Yoshimi Battles the Pink Robots" e "There Should Be Unicorns"introducono ancora elementi scenografici fantastici che accompagnano arrangiamenti eccessivi e colorati come ogni trip che si rispetti, ma lisci come seta che avvolgono il pubblico e lo cullano in un trionfo di unicorni e robot rosa giganti.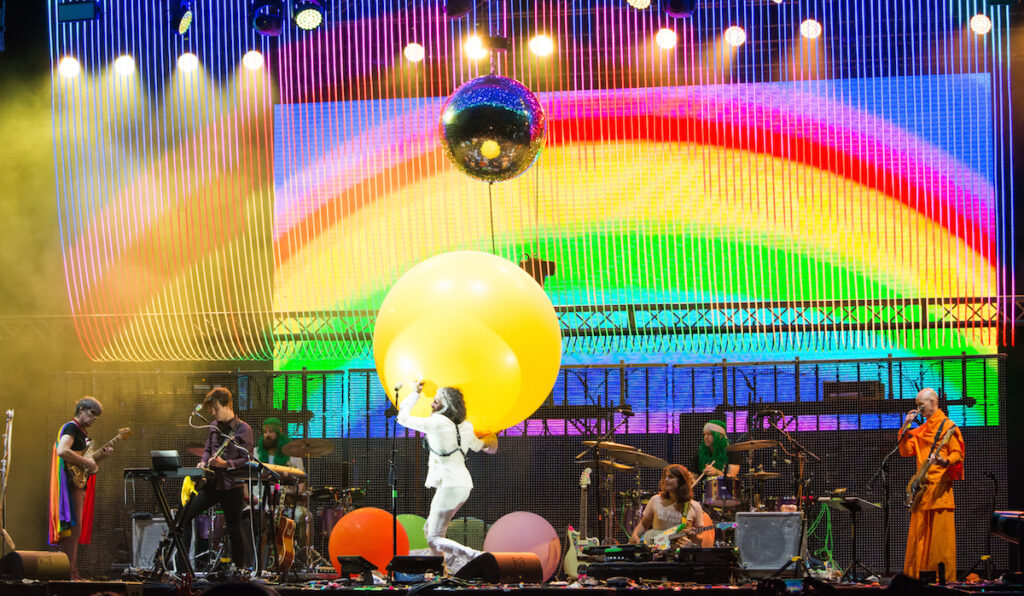 Wayne Coyne incita costantemente il pubblico (fa ricominciare "Yoshimi…" per essere certo che il colpo di karate sia ben scandito dalla folla) e racconta che al mattino, mentre la band faceva il sound check, i cittadini che uscivanodal Duomo si sono soffermati a guardare e hanno applaudito fortissimo (più forte dei partecipanti al concerto, pare di intuire). Wayne chiede al pubblico di ringraziare moltissimo quelle persone, casomai qualcuno le conoscesse…
Dopo "She Don'tUse Jelly"(la loro unica hit da top 100)le luci colorate si affievoliscono, rimangono solo poche luci blu (non a caso) e spariscono i robots, gli unicorni, i coriandoli. È "True Love Will Find You", fragile ballad composta dal cantautore (bipolare e schizofrenico) Daniel Johnston ed eseguitacon una delicatezza e una compostezza che la dice lunga sul rispetto e l'amore che Wayne Coyne e la sua band nutrono nei suoi confronti.
La gioiosa potenza visionaria della musica dei Lips dilaga ancora nei cinque pezzi seguenti e, fra occhi e funghi giganti la serata volge al termine.
I Lips ci salutano con una sognante citazione dal Mago di Oz durante la quale Coyne si rotola sul pubblico dentro una palla trasparente, metafora perfetta della distanza che ai nostri piace avere con il proprio pubblico, e soprattutto con l'obbligatoria, magnifica, "Do You Realize?",molto semplicemente la più bella ballata scritta da questo lato del 2000.
Una nuova tempesta di luci e coriandoli inonda la piazza  mentre dagli speaker si diffonde "What a Wonderful World" di Louis Armstrong una sorta di bonus track nascosta che accompagnail pubblico verso casa, fra gli ultimi rimbalzi dei palloni che l'hanno accompagnato dall'inizio, giù nelle strade, lontano dall'arcobaleno.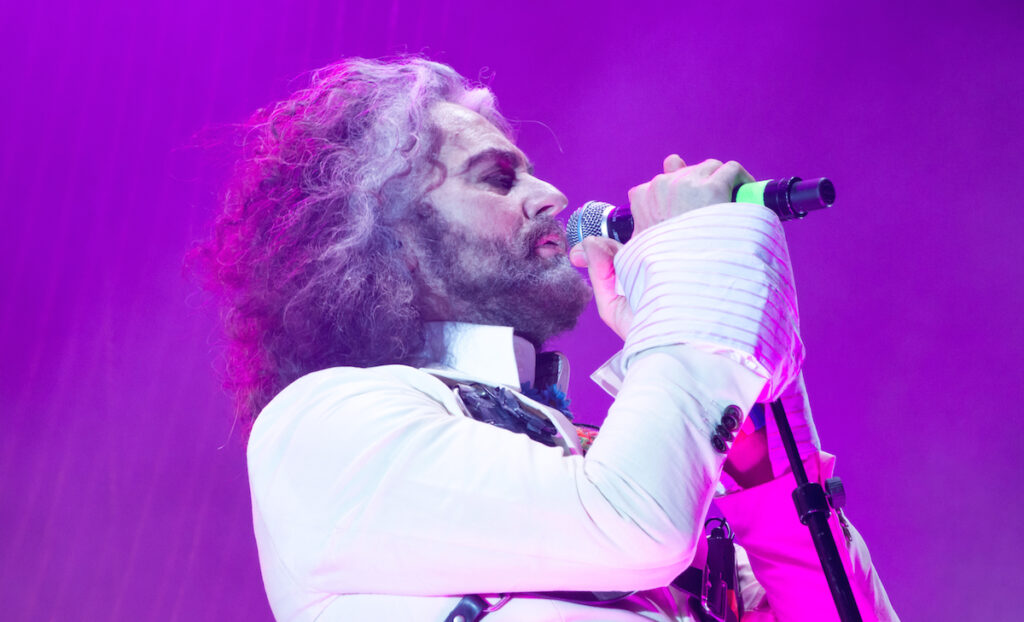 Fuck yeah, Prato. Zarathustra ha parlato.
Set list
Also Sprach Zarathustra Op. 30 (Richard Strauss)
Race For The Prize
Yoshimi Battles The Pink Robots
There Should Be Unicorns
She Don't Use Jelly
True Love Will Find You (Daniel Johnston)
Fight Test
Yeah Yeah Yeah Song
Feeling Yourself Disintegrate
Are You A Hypnotist?
All We Have Is Now
Somewhere Over The Rainbow (Harold Arlen)
Do You Realize?
What a Wondeful World (Louis Armstrong) – registrata, ma lo spettacolo di luci e coriandoli sul palco continuava…
Testo di Federico Mazzoncini, foto di Francesca Cecconi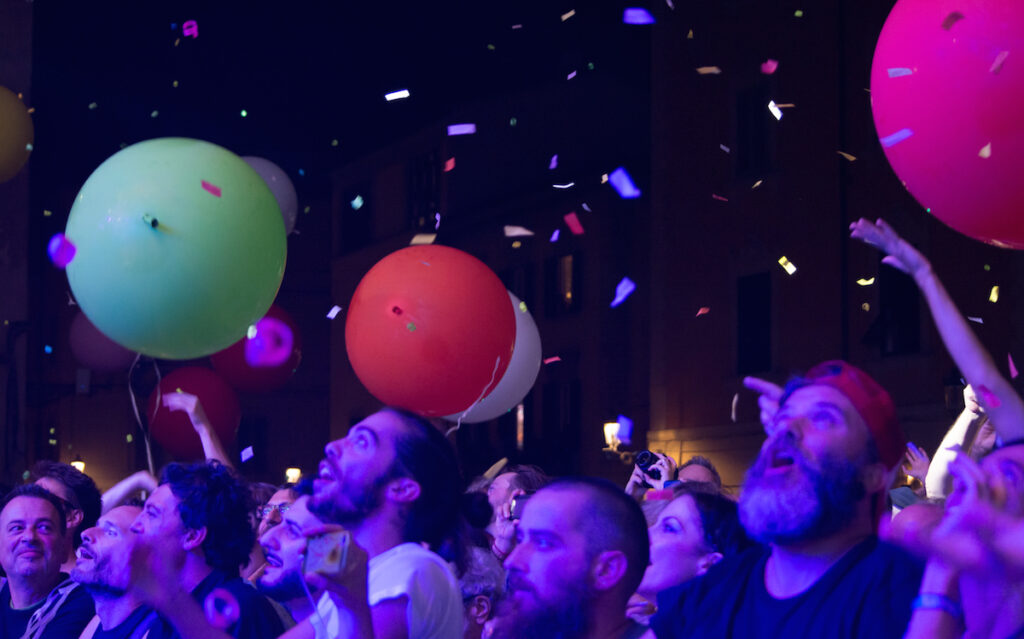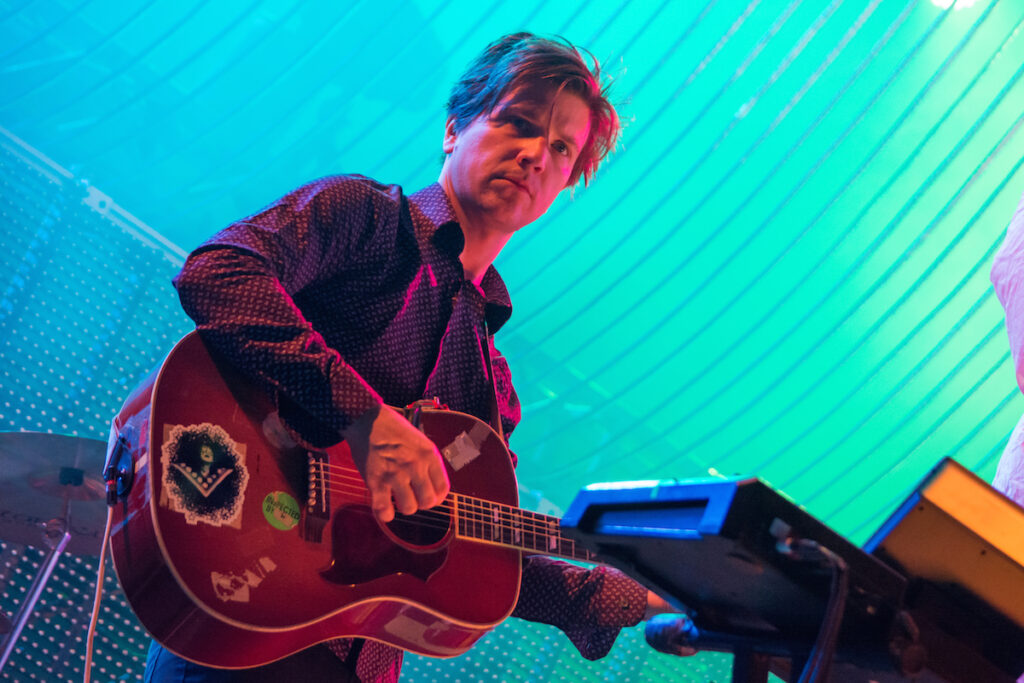 Condividi su: