"All Good Children go to Heaven": London 69 performing the Beatles, Prato 3 settembre 2020
Settembre Prato è Spettacolo, storica manifestazione ricca di proposte musicali di altissimo livello nella città toscana, ha preso il via venerdì 3 settembre con un concerto di musicisti eccellenti, una vera e propria All-Star band nostrana. Il paragone non è a caso.
La "vera" band tutta stelle di Ringo Starr, e già qui siamo musicalmente instradati, vede la partecipazione volontaria di soli musicisti già noti per la loro carriera individuale, carriera che tranquillamente continua. È appunto il caso dei London 69, dove troviamo membri degli Afterhours, dei Tiromancino, dei The Winstons, dei Baustelle, musicisti, compositori, arrangiatori: non si poteva chiedere di più.
Per un concerto tutto esaurito già in prevendita, i London 69 ci hanno portato un regalo in questa notte di fine estate, sul palco (loro, sul prato apparecchiato da copertine e vassoi-appoggia-bicchiere noi) nel chiostro di San Domenico: il loro omaggio a "Abbey Road", ma non solo.
Di tributi live ai Beatles abbonda anche l'Italia, si tratta spesso di band per le quali la fedeltà di riproduzione dei brani è direttamente proporzionale all'esperienza e alla preparazione tecnica.
I London 69 sono tutt'altro, chiariamolo subito. Qui ci sono musicisti di spessore, esperti, affiatati, che si ritrovano intorno a un amore musicale comune e profondo, per suonare di volta in volta interi album dei Beatles infondendoci il proprio stile, quello di ciascuno di loro, con un risultato che è al tempo stesso fedele al sound originale ma personale, autentico.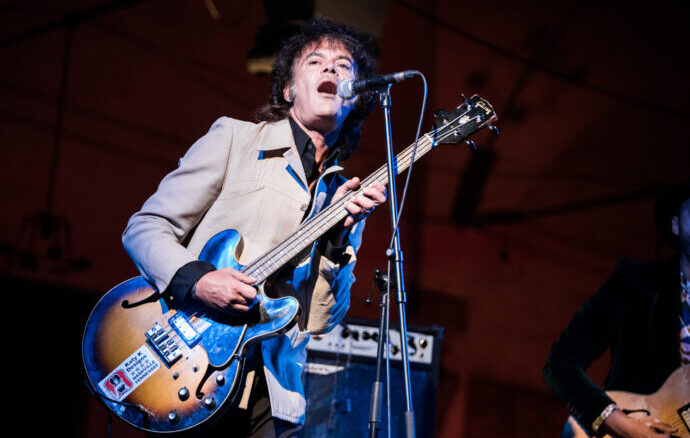 Il super gruppo è nato da un'idea di Lino Gitto e Andrea Pesce, e per coinvolgere gli altri è bastata una "chiamata alle armi". È stato davvero facile, mi dice Fish.
Dopo un primo tempo dove "Abbey Road" è stato eseguito senza pause, nella seconda parte del concerto altri brani sparsi dalla discografia beatlesiana e dai lavori solisti di Lennon e McCartney. Quasi due ore di musica per un pubblico multigenerazionale, e chicka ferdy a chi i Beatles non li ama!
Articolo di Francesca Cecconi, foto di Letizia Mugri, video di Marco Polidori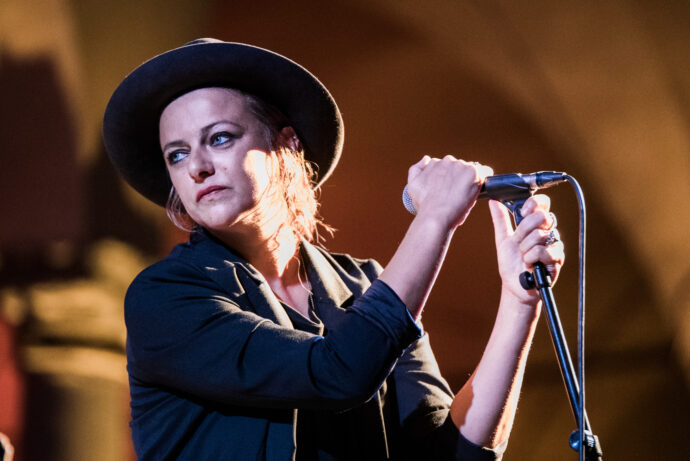 Set list
Abbey Road (album per intero)
For No One (da Revolver)
Blackbird (da The White Album)
Junk (da McCartney, Paul McCartney)
I've Got A Feeling (da Let It Be)
One After 909 (da Let It Be)
Instant Karma (singolo, John Lennon)
Isolation (da John Lennon/Plastic Ono Band)
Get Back (da Let It Be)
Rain (b-side di Paperback Writer)
Line up London 69
Lino Gitto – batteria e voce
Roberto Dell'Era – basso e voce
Andrea Pesce "Fish" – tastiere
Bob Angelini – chitarra e voce
Sebastiano Forte – chitarra
Rachele Bastreghi – voce
Condividi su: