Lùisa live streaming, 21 febbraio 2021
Streaming. Questa parola è diventata sempre più di uso comune perché rappresenta un'alternativa ai live: che ci piaccia oppure no, è una realtà con la quale dobbiamo confrontarci se vogliamo che il mondo della cultura e dello spettacolo riparta, anche se a piccoli passi. Certo, vedere un live è tutta un'altra cosa per l'impatto che ha l'artista sul palco e la condivisione con altre persone mentre i suoni e luci ci abbracciano difficilmente è sostituibile.
Tuttavia, questo non vuol dire che un concerto in streaming non possa diventare un'esperienza musicale altrettanto bella, anche per i più scettici come me. Alla fine, basta prepararsi bene: divano, vino rosso, o birra se preferite, uno schermo a tantissimi pollici, un buon impianto stereo, una password da inserire e che il concerto abbia inizio!
Domenica 21 febbraio, grazie a Hypertension Music Entertainment, ho avuto l'occasione di testare questa nuova formula assistendo al concerto di Lùisa, artista pop tedesca. Lùisa è nome d'arte di Luisa Ortwein, polistrumentista e cantante con all'attivo due album, "One Youth Ago" del 2012 per la Moon Crater Records e "Never Own" del 2015 per Nettwerk Records, e l'EP "Introspection" del 2014. Il 7 maggio di questo anno è prevista l'uscita del nuovo album "New Woman", sempre curato dalla Nettwerk Records e già anticipato dai singoli "Deep Sea State of Mind", "Late Summer Day", "To Let you Go" e "New Woman" che raccontano il percorso personale di una donna che non nega i suoi passi falsi e le sue incertezze, ma fa del dolore e delle sue perplessità degli strumenti di rinascita.
Torniamo però al nostro concerto. Accompagnata da Max Quentmeier al basso e Lasse Weibrandt alla batteria, Lùisa all'inizio ci mostra un sorriso impacciato di chi non è abituato a cantare senza il pubblico e le emozioni che le trasmette, ma appena inizia a suonare la timidezza svanisce e senza timore ci immerge nei suoi pensieri che diventano ancora più intimi in "Deep Sea State of Mind". Nel brano, le profondità della mente e del mare diventano specchio le une delle altre e si uniscono in timbri di voce a tratti più basso trascinandoci verso un io che non si racconta più favole da bambina, bensì guarda la propria ombra con occhi aperti.
Successivamente è con "Late Summer Day" che si risale in alto, verso giorni di fine estate con i loro colori ancora caldi, ma anche verso la liberazione dai rapporti tossici, dove anche la bella stagione si perde in un'oscurità in cui tutto diventa pesante come l'aria carica di pioggia It's getting darker / So hard to breathe / These heavy hopes they hang over me / It is like waiting for the rain / On a late summer day.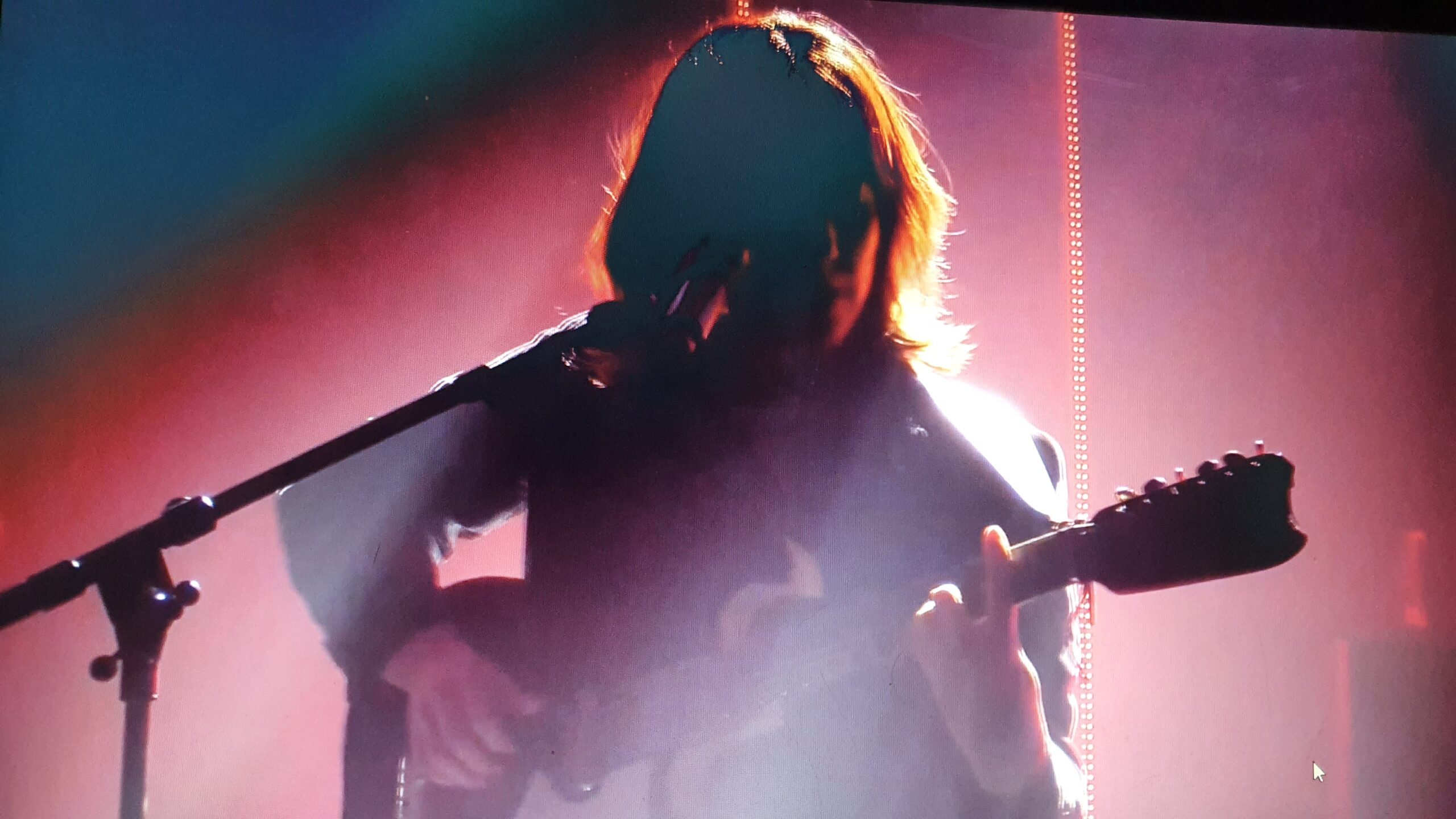 Questa canzone è simbolo dell'emancipazione emotiva di una donna che vede la realtà per quello che è senza farsi sconti, né regalandosi alibi autolesionisti, per chiudere poi in un perdono che diventa solo un altro modo di dire addio in "I Forgive You". Passa il tempo, passano le canzoni e le luci si concentrano su di lei, donna sola su un palco che fa i conti con sé stessa in "To Let You Go", un brano cantato con il solo accompagnamento della sua chitarra e una voce che diventa in alcuni momenti si trasforma in un sussurro. Questa è l'amara consapevolezza di chi lotta per allontanarsi da un amore malato perché lasciare andare è l'unica via d'uscita, anche se qualcosa dentro muore.
Tuttavia, morte e rinascita sono due facce di una stessa medaglia, così dopo una dolce parentesi in francese di "L'Hiver en Juillet", Lùisa ci offre l'immagine di una donna nuova: "New Woman" non è solo una canzone, bensì il manifesto di una donna che dopo gabbie distrutte ed errori commessi si sente nuovamente sé stessa e lo grida al mondo. Una dichiarazione in cui risuonano Shania Twain, che agli uomini riaffermava il suo essere donna con tutte le sue sfaccettature, e Jess Glynne, che un giovedì decide di non truccarsi perché è stanca di mascherarsi per piacere agli altri. "New Woman" è un testo che ti viene voglia di cantare con Lùisa pure a costo di stonare, tanta è l'energia che trasmette e che annulla lo schermo che la divide dal suo pubblico catapultandoti lì, dove vorresti stare: sotto il palco.
Il livestreaming si è concluso con "Vision", e sicuramente non ci sarebbe stata chiusura migliore per questa esperienza: l'artista ci saluta sperando di incontrare tutti a un vero live con l'energia tra palco e pubblico, una visione per un futuro in cui la pandemia sarà un ricordo. Nel frattempo, ci ha fatto dimenticare la distanza, provare emozioni, immergere nel blu profondo dei sentimenti e cantare, o almeno io ci ho provato.
Lùisa è un'artista da scoprire.
Articolo di Alma Marlia
Set List Lùisa livestream 
By Your Side
Deep Sea State Of Mind
Come Around
Late Summer Day
Burn Out
I Forgive You
Into The Void
To Let You Go
L'Hiver En Juillet
More
New Woman
Vision
Condividi su: