The Aristocrats live a Vicopisano, 23 febbraio 2020
The Aristocrats, il noto power trio strumentale rock-fusion, in Italia per il tour promozionale di "You Know What?", hanno fatto tappa domenica 23 febbraio al Blitz di Vicopisano (PI). Disciplina e tecnica ma anche libertà e divertimento, sono le parole chiave del loro concerto, incentrato su un repertorio originale da loro composto ed eseguito con enormi capacità tecniche. Guthrie Govan alla chitarra, Marco Minnemann alla batteria e Bryan Beller al basso hanno ipnotizzato il pubblico per oltre due ore, alternando racconti, aneddoti e battute, anche in italiano.
The Aristocrats riescono a identificare ogni composizione con atmosfere che rimandano ai vari generi musicali e con grande attenzione alla dinamica ed all'interplay. Si passa dal Country al Metal passando per il Jazz, e pezzi funky e rock hanno coinvolto il pubblico con non proprio scontati pattern di battiti di mani.
Brani molto intricati, complessi, con difficoltose parti di unisono e sezioni di improvvisazione dove emerge, inevitabilmente, la chitarra di Govan, impeccabile nella ritmica, nella scelta delle note, nella dinamica e nella espressione. Una scelta particolare di timbri, quella di Govan, con sonorità spesso molto ricercate e per nulla scontate. La sezione ritmica sostiene, colora e spinge intrecciando ritmiche complesse a fraseggi di basso a tratti melodici a tratti chiaramente metal.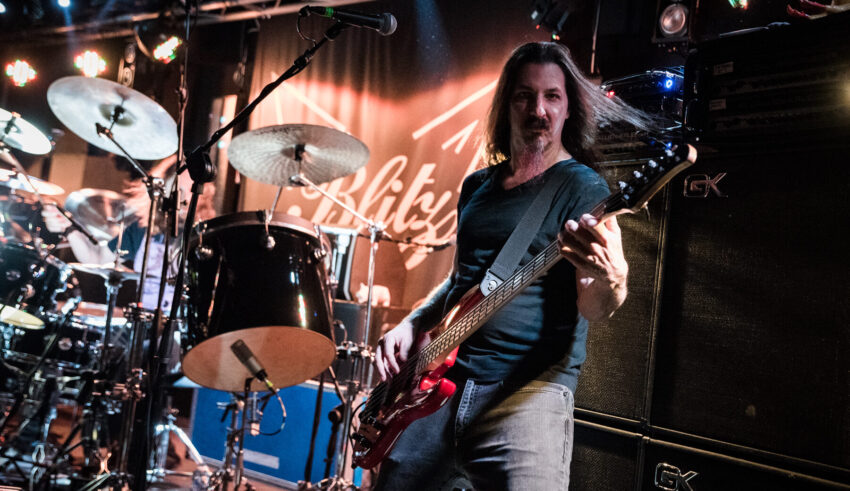 Il concerto inizia con "Blues Fuckers", una parafrasi della struttura blues con tema unisono, con sezioni improvvisate, dove, dagli sguardi tra i musicisti, si intuisce la ricerca di interplay e il divertimento di suonare insieme. Non mancano i classici come "The Kentucky Meat Show" e un lungo e complesso assolo di Minnemann.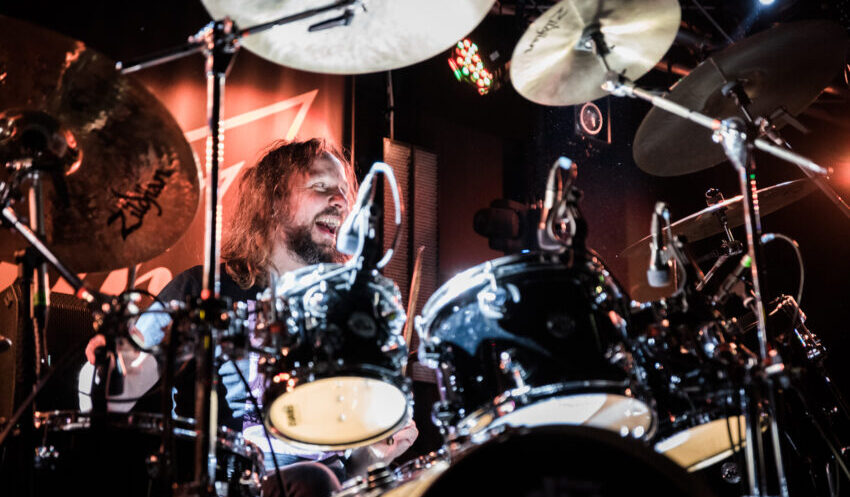 Una atmosfera leggera e divertente che non cela affatto l'immenso bagaglio tecnico artistico dei tre musicisti, che ci hanno regalato un concerto di alto livello e forte coinvolgimento.
Articolo di Letizia Mugri e Marco Polidori, foto di Letizia Mugri
Set list
Blues Fuckers
D Grade Fuck Movie Jam
Spanish Eddie
When We All Come Together
The Ballad Of Bonnie And Clyde
Get It Like That
Last Orders
The Kentucky Meat Shower
Desert Tornado
Flatlands
Smuggler's Corridor
Condividi su: