Kieff "Kieff", Bottom Shelf Records 2021
La band olandese Kieff ha pubblicato il 2 luglio il nuovo omonimo album per Bottom Shelf Records, piccolissima etichetta di Eindhoven con in catalogo prevalentemente band garage rock-  post punk. L'album si intitola semplicemente "Kieff" e arriva dopo l'esordio autoprodotto nel 2019 "Das Anton". La band ha compiuto un evoluzione del sound, unendo a delle prime influenze post punk viranti verso la dark wave elementi più tendenti al prog, al pop e all'alternative rock anni '90.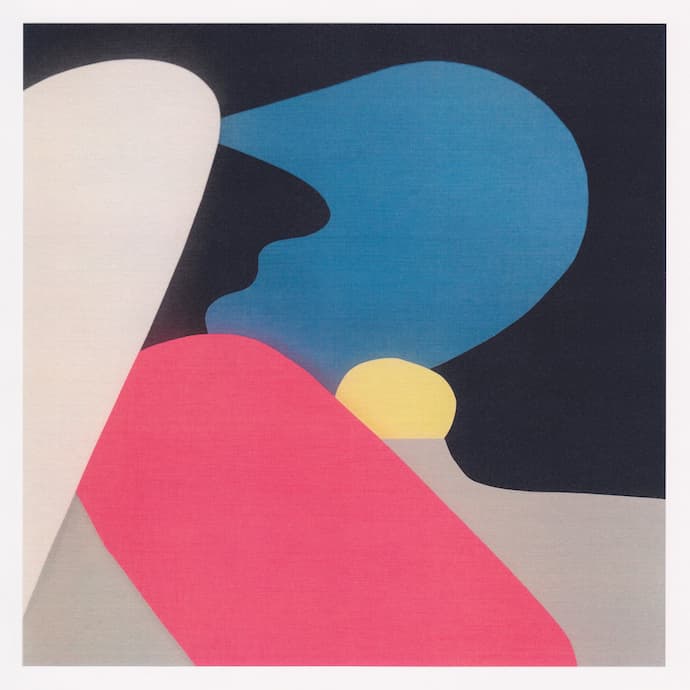 L'album, composto da 14 brani, si può suddividere in tre parti, intervallate da due interludi dove le influenze sopracitate si uniscono creando soluzioni sonore tutte al servizio di un mood complessivo piuttosto movimentato e pieno di cambi d'atmosfera. Volendo seguire il suggerimento dato dalla band in tracklist, i primi cinque brani suonano compatti e melodici, un basso ultra-presente che detta la linea ritmica e dei cori di reminiscenza Blur e The Weezer che rendono il tutto più friendly, con interessanti varianti come il country sbagliato di "Line" condito da urla straziate e una progressione melodica stralunata, idee che continuano in parte anche nella successiva "The Endless Search Of Perfection".
Dopo il primo interludio ci accoglie una salterella "State Of Being White" con una ritmica ossessiva e variazioni sul tema che si trasformano in quasi in una destrutturazione del brano, caratteristiche che possiamo incontrare anche nelle successive "Pink Paint", "Fresh Furniture" e "Lost and Found". Dopo il secondo interludio le incursioni ritmiche fanno da padrona, con i sonagli e i campanacci di "Aftermath" e "Hank", e la conclusiva "Social Skills" che nel finale riporta la calma.
Nell'epoca seconda ondata di New Wave revival I Kieff con questo album possono dire la loro, una proposta con influenze diverse rispetto alle comuni di tutte le nuove band odierne che principalmente rielaborano i Falls, I Jesus Lizard e i New Order. Album consigliatissimo ai fan di vecchia data dei Devo, dei Minutemen e dei Captain Beefheart ma in generale a tutti quelli che apprezzano l'alternative rock ecclettico e imprevedibile.
Articolo di Giorgio Cappai
Tracklist "Kieff"
Game Time
Charm
Copyshop 2.1
Line
The Endless Search for Perfection
Interlude #1
State Of Being White
Pink Paint
Fresh Furniture
Lost And Found
Interlude #2
Aftermath
Hank
Social Skills
Line up Kieff
Milo Mooi Wilten – Basso, voce / Bart van der Ven – Batteria, voce / Michiel Thompson – Chitarra, voce / Jasper Werij – Chitarra, voce
Condividi su: