Passenger live streaming, Londra 10 gennaio 2021
In tempi di pandemia, tocca inventarsi nuovi modi per celebrare l'uscita di un album nuovo di zecca: l'artista britannico Passenger ha scelto uno speciale livestream dalla celebre Royal Albert Hall di Londra, un emozionante film-concerto in acustico, solo con la fedele chitarra ad accompagnarlo.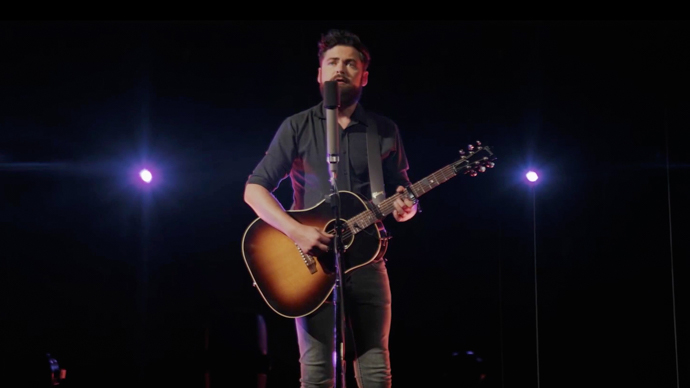 Direttamente dal nuovo disco "Songs For The Drink And Broken Hearted", il pezzo di apertura è "London In The Spring", un inizio intimo e delicato, registrato nel backstage del teatro. Quando finalmente sale sul palco, l'immensa platea vuota è invasa dal suono limpido della chitarra e da una voce piena e calda oltre le aspettative, impeccabile.
Perfettamente a suo agio in questa veste, Mike Rosenberg tiene il palco con dolcezza e sicurezza, domina lo spazio non soltanto metaforicamente: lo troviamo addirittura seduto sulle poltroncine rosse mentre canta "Nothing Aches Like A Broken Heart".
Qua e là, in brevi intermezzi, lo stesso Passenger ci racconta come è nata l'idea di provare a entrare in contatto con un pubblico da mesi forzatamente a distanza e come sia stata fondamentale l'esperienza da busker che lo ha portato tra la gente, vulnerabile, senza una band a coprirgli le spalle.
C'è spazio naturalmente per i grandi successi del passato, come "Let Her Go" e "Life's For The Living" (da "All The Little Lights", 2012), "Survivors" (da "Runaway", 2018) e infine il brano che chiude il concerto, l'intensa "Scare Away The Dark" (da "Whispers – Part.1", 2014), un saluto che è anche un augurio: Canta, canta con la tua voce. / Ama senza paura nel cuore. / Sentiti come se avessi ancora una scelta. / Se noi ci illuminiamo tutti, allora possiamo spaventare il buio.
Nell'atmosfera surreale della magica Royal Albert Hall londinese, Passenger fa venire una nostalgia feroce dei palcoscenici grandi e piccoli che ci attendono da mesi e insieme regala la speranza che torneremo presto a goderci il suono degli applausi.
Articolo di Valentina Comelli
Set list
London In The Spring
Life's For The Living
The Way That I Love You
 Sword From The Stone
A Song for the Drunk and Broken Hearted
Nothing Aches Like a Broken Heart
Survivors
Suzanne
Let Her Go
Scare Away The Dark
Condividi su: