The Winstons, rock psichedelico senza compromessi
Uno spettacolo crudo e al tempo stesso raffinato, quello che stanno portando in giro per l'Italia questo mese The Winstons. Un trio italiano incredibilmente potente, capace di portare sul palco uno show quasi psichedelico pur nella sua ricercata semplicità.
All'attivo due album, i tre fratelli Winston, ovvero Rob (Roberto Dell'Era), Enro (Enrico Gabrielli) e Linnon (Lino Gitto), sono musicisti e polistrumentisti eclettici e preparatissimi, con numerose esperienze di altissimo livello. Enrico Gabrielli è fondatore di Mariposa e Calibro 35, musicista di Afterhours e Pj Harvey e direttore d'orchestra a Sanremo con Daniele Silvestri. Roberto Dell'Era è bassista degli Afterhours e della Superband del Dopofestival di Sanremo. Lino Gitto, polistrumentista dell'avanguardia indie italiana, è fondatore degli UFO.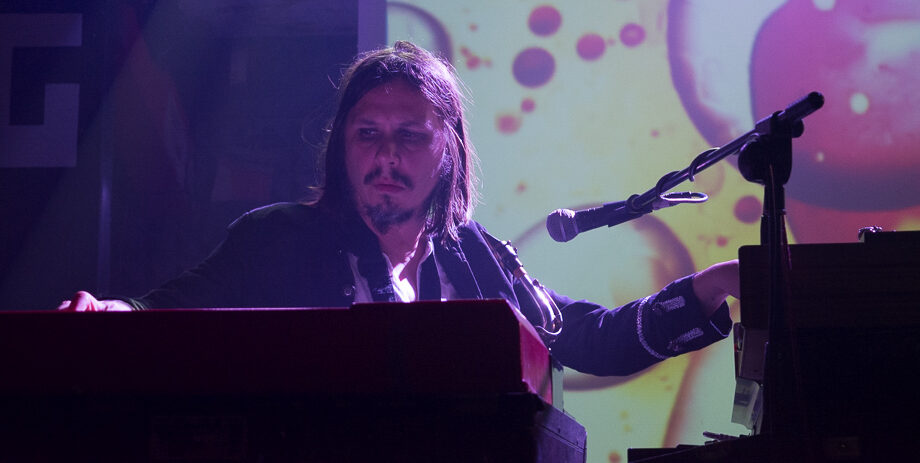 The Winstons offrono un concerto di oltre un'ora e mezzo, senza pause, fronzoli e chiacchiere inutili. Pura musica, pura energia, coinvolgimento totale.
Il titolo del nuovo album "Smith" è ispirato al protagonista di "1984" di George Orwell: Winston Smith. Ma The Winstons traggono ispirazioni anche dalla psichedelia degli anni Sessanta, dai testi di Timothy Leary, dalla narrativa distopica di Aldous Huxley, dal surrealismo da William Burroughs, dalla prima fantascienza.
Set list  Firenze 2 novembre 2019 
Around the boat
Ghost town
Tamarind
Diprotodon
A man happier
Blue traffic
She's my face
Parking lot
On a dark cloud
Nicotine
–Encore—
11. Sintagma
12. Carpet
Articolo e foto di Francesca Cecconi
Condividi su: