Dust & the Dukes "Dust & the Dukes", Santeria Records 2020
L'album di debutto del power trio Dust & The Dukes, dal titolo omonimo, è una piacevole corsa a perdifiato; permeato da un sound già maturo, rock scarno e minimale dove echeggiano le molteplici influenze di oltre oceano (Queens of the Stone Age, White Stripes, Black Keys, Jeff Buckley ecc.) dosate e riviste con il proprio stile personale e il fuzz sempre inserito sulle chitarre.
Sit & Listen siediti e ascolta… è ciò che ho fatto e vi consiglio di fare.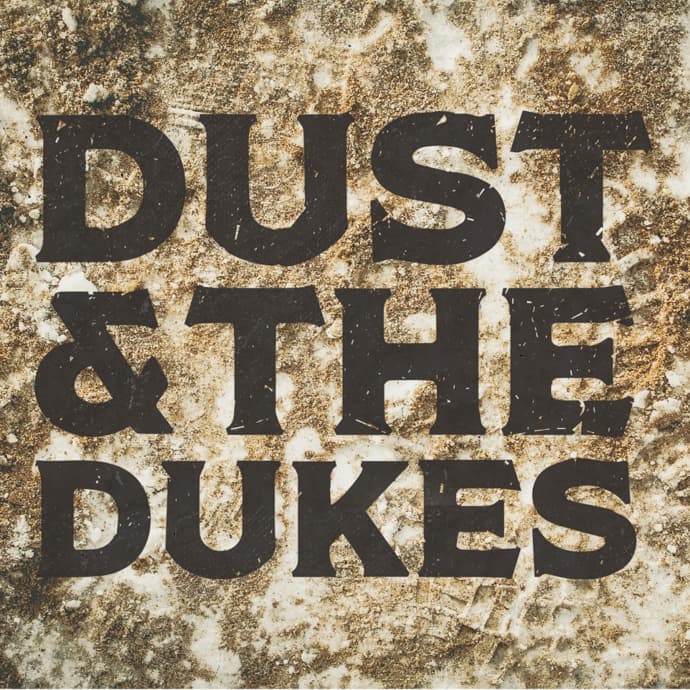 L'album, uscito il 29 gennaio su Santeria Records, propone dieci pezzi di impatto immediato legati da un unico filo conduttore dove i tre membri della band fiorentina – vincitori nel 2017 del Rock Contest – si completano a vicenda creando un bel muro di suono. Si parte fortissimo con "Run" imperniata su un riff ipnotico e una sezione ritmica incalzante dove la voce in crescendo esplode nel finale. "Secrets in The House" ammicca apertamente a "I wanna make it wit chu" dei QOTSA, contrappuntata da un pianoforte e un buon ritornello.
"Bueno's" colpisce per la sua immediatezza, struttura semplice e impatto sonoro sfrontato, strofa ritornello e via, uno dei brani migliori. "Just Fine" è il brano più veloce dell'album sostenuto dalla ritmica della chitarra acustica che si evolve con interessanti dinamiche. Seguono "Sit & Listen" e "Plus18" puro Stoner Rock, mi verrebbe da dire alla Dust & the Dukes per quanto mi sia già calato dentro il loro sound.
Tra i pezzi più riusciti c'è sicuramente "Life in a Bottle" con la chitarra elettrica supportata da un Hammond (contributo di Uberto Rapisardi) e da uno splendido cantato che ti si stampa in testa fin dal primo ascolto. Segue l'intimità introspettiva di "Feather", solo piano e voce splendida dalle sfumature alla Jeff Buckley. Il lavoro si conclude con l'interessante "Losing Tune" divisa in due parti, la prima molto emozionate chitarra e voce, e la seconda che ricalca lo stile che domina tutto l'album, con alcune parti di tromba e percussive che fanno viaggiare verso luoghi polverosi tex-mex, per poi riallacciarsi all'intro della parte prima.
"Dust & The Duke" è stato registrato in presa diretta, tutti insieme senza metronomo, per preservare l'attitudine e la sensazione coinvolgente della band che suona dal vivo, davanti al pubblico; speriamo di vederli prima possibile sui palchi perché tutta questa energia trova sicuramente la sua dimensione ideale tra la gente, e anche se ora sembra solo un sogno lontano, questo stesso sogno continua a cibare i nostri cuori e le nostre menti!
Articolo di Andrea Sighieri
Tracklist "Dust & the Dukes"
Secrets in the House
Bueno's
Just Fine
Sit & Listen
Plus18
Feather
Losing Tune part.1
Losing Tune part.2
Line up Dust & the Dukes
Gabriel Stanza – voce, tastiere, tromba / Enrico Giannini – chitarre / Alessio Giusti – batteria e percussioni
Condividi su: