Edie Brickell & The New Bohemians "Hunter And The Dog Star", Thirty Tigers 2021
Edie Brickell nel 1988 fu un lampo a ciel sereno: "What I Am" fu un vero tormentone inaspettato. Edie e il suo gruppo era quanto di meno "commerciale" si potesse pensare soprattutto per il mercato italiano, eppure fecero breccia nell'immaginario di molti. Di loro dopo una serie di dischi si erano perse le tracce – se non per le vicende private di Edie e di suo marito Paul Simon – fino al 2018 quando è uscito "Rocket", una sorta di vera propria rinascita per la band che si è ritrovata di nuovo negli Arlyn Studios di Austin, con il produttore  Kyle Crusham  (Ben Harper, Ryan Bingham) dietro la consolle per "catturare" un altro viaggio musicale.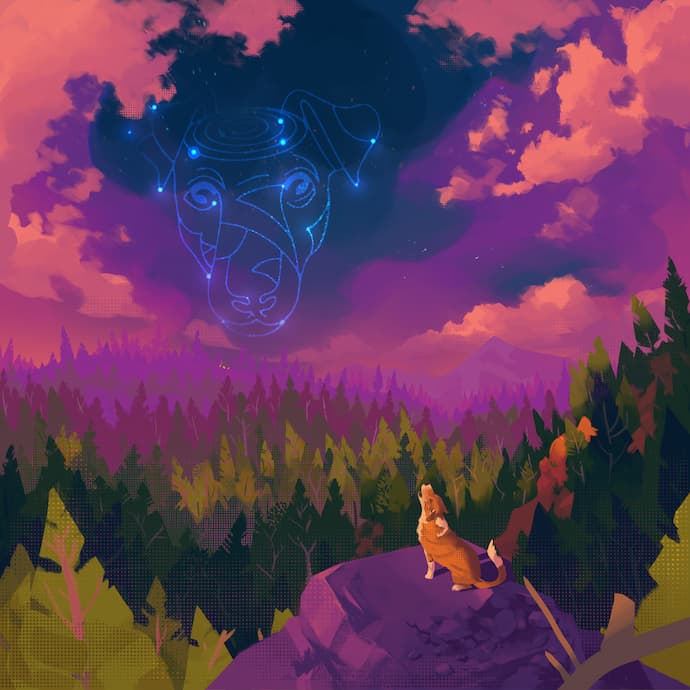 Nei New Bohemians scorre quella stessa ispirazione che io sento nei Greateful Dead, quel senso di concepire la musica come un'entità fluida, a cui è difficile dare una struttura. Le loro canzoni infatti sembrano frutto di jam costanti, che potrebbero subire continui cambiamenti a seconda dello stato d'animo dei musicisti. A questo si aggiunge sicuramente quel tocco pop che non guasta come nel caso di "I Don't Know", senza dimenticarsi comunque quel costante interplay tra chitarra e organo. C'è anche il sapore dei Fleetwood Mac di "Rumors", che per il sottoscritto è sempre e solo un bene, ma senza la brezza carica di salsedine della California. "Stubborn Love" è notturna e ha quel tocco jazzy da programma radio notturno, da sparare mentre si va incontro all'alba nel deserto texano con ancora quell'ultimo tocco di ebrezza che annebbia la mente.
C'è poi la voce di Edie, che non solo non è invecchiata negli anni, ma anzi ha acquisito una brillantezza adolescenziale che ho sentito solo in Rickie Lee Jones e che mi ha stregato in "Sleeve", la canzone che apre il disco. Poco importa se poi si gioca sul sicuro con il country di maniera di "Rough Beginnings" o nel tuffo nel passato degli anni '90 di "Tripwire", Edie e suoi Bohemians offrono sempre un viaggio in cui si può anche sobbalzare per colpa delle buche nella strada, e dove si può imparare lezioni importanti o semplicemente ubriacarsi e fare sesso per tutto il tempo…  e risvegliarsi chissà dove, accendere la radio e sparare a alto volume "My Power"! In fondo quello che s'immagina può sempre diventare realtà… o no?
Articolo di Jacopo Meille
Track list "Hunter And The Dog Star"
Sleeve
Don't Get In The Bed Dirty
I Don't Know
Stubborn Love
Rough Beginnings
Tripwire
Horse's Mouth
I Found You
Miracles
Evidence
My Power
Line up Edie Brickell & The New Bohemians
Edie Brickell – voce / Brandon Aly – batteria / John Bush – batterie e percussioni / Brad Houser – basso e tasirere / Kenny Withrow – basso, chitarre e tastiere
Condividi su: