Joe Strummer "Assembly", Dark Horse Records/Bmg 2021
Uscirà il 26 marzo 2021 "Assembly" una raccolta che celebra il talento e il lascito musicale e non solo di Joe Strummer, al secolo John Graham Mellor, una delle personalità più influenti della scena musicale degli ultimi 45 anni.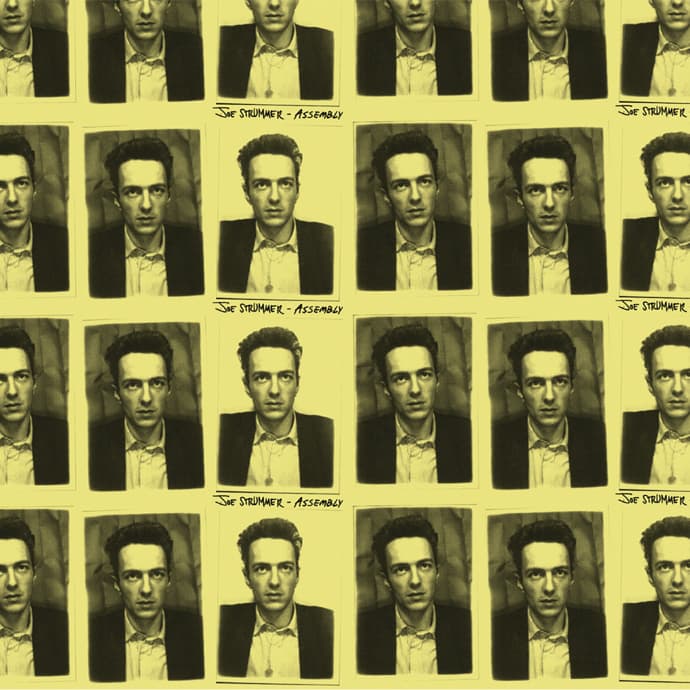 Sedici tracce per la Dark Horse Records, etichetta fondata nel 1974 da George Harrison e ora rinata saldamente nelle mani del figlio Dhani. La track list abbraccia prevalentemente la produzione successiva ai Clash, pescando in maniera massiccia dai tre album in studio pubblicati da Joe Strummer & The Mescaleros ma sfiorando la storia della "unica band che conta" con due versioni live inedite dei classici "Rudie Can't Fail" e "I Fought The Law".
Il traditional "Junco Partner" che ha accompagnato la produzione discografica di Strummer fin dai tempi dei The 101'ers appare qui in una sola versione voce e chitarra e costituisce il terzo inedito della raccolta. "Love Kills", una delle due tracce che Strummer ha registrato per la colonna sonora del film "Sid & Nancy", è anch'essa presente in questo album.
Joe Strummer si è sempre definito un cantautore folk con la chitarra elettrica, uno che scriveva canzoni di protesta, un musicista con una visione a 360 gradi che accostava una filosofia e un pensiero di ribellione a una sensibilità musicale senza limiti e preconcetti.
L'essere nato e cresciuto in una varietà di posti al di fuori dell'Inghilterra lo ha esposto a contaminazioni culturali e musicali che lo hanno sicuramente segnato contribuendo a intrecciare quel tessuto musicale che gli ha permesso di vestire in modo sempre diverso un unico messaggio di ribellione, di richiesta di libertà, di parità di diritti, di libero pensiero.
Una raccolta che pur limitata agli ultimi anni di carriera di Strummer, non può non coinvolgere e smuovere emozioni, soprattutto per chi ha avuto la fortuna di sentire Joe dal vivo. L'iniziale "Coma Girl" dedicata alla figlia o la delicatezza tex mex di "Sleepwalk", unica traccia pescata dall'unico suo album di studio a nome Joe Strummer "Earthquake Weather" del 1989 e la struggente cover di "Redemption Song" sono già tre differenti aspetti di un artista che nella sua vita ha scelto la musica come veicolo principale per esprimere il proprio pensiero e la propria sensibilità.
Che questo abbia poi influenzato il pensiero o la musica di milioni è stato solo un bellissimo incidente di percorso e questa raccolta ce lo ricorda in maniera eccellente.
Articolo di Andrea Bartolini
Track list "Assembly"
Coma Girl
Johnny Appleseed
I Fought The Law (Live at Brixton Academy, London 24 November 2001)
Tony Adams
Sleepwalk
Love Kills
Get Down Moses
X-Ray Style
Mondo Bongo
Rudie Can't Fail (Live at Brixton Academy, London 24 November 2001)
At The Border Guy
Long Shadow
Forbidden City
Yalla Yalla
Redemption Song
Junco Partner (Acoustic)
Condividi su: