Mike Tramp "Second Time Around" – Target Records 2020
[#OutNow]
Mike Tramp, ex voce dei White Lion e Freak Of Nature e artista solista con una dozzina di album al suo attivo, si concede una seconda possibilità, o per meglio dire, la concede ad un lotto di canzoni precedentemente pubblicate in altra forma.
Il nuovo album sarà pubblicato a maggio su Target Records e il cantante danese si prepara ad un tour che toccherà Stati Uniti, Inghilterra, Germania, Belgio e Scandinavia.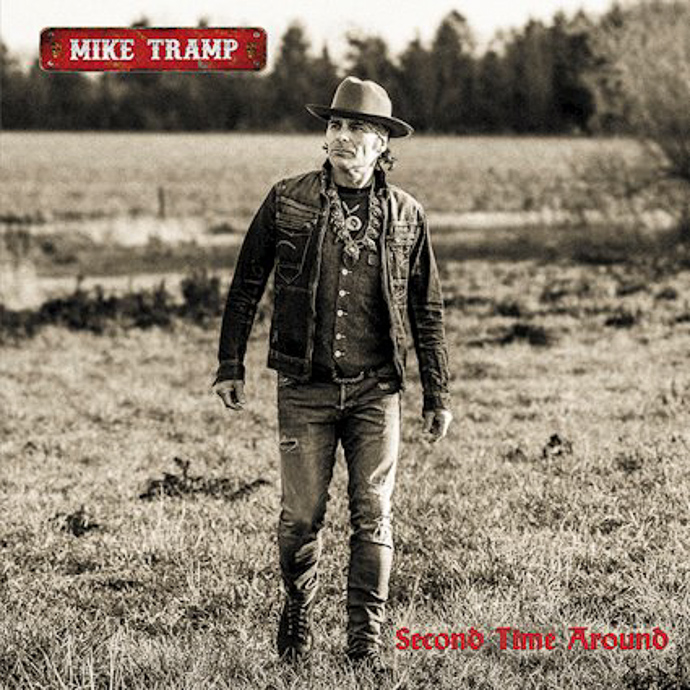 I tempi dell'Hard Rock platinato dei White Lion sono passati, così come quelli inclini alle correnti più in voga ad inizio anni '90 dei Freak Of Nature, ma la voce di Mike Tramp non è passata, anzi il tempo e l'esperienza la hanno sicuramente migliorata e maturata.
Un album che suona inequivocabilmente americano, aperto e avvolgente al tempo stesso, chitarre squillanti e tappeti di tastiere che formano un tessuto dove Mike ricama le sue storie di vita, di amori, di strada, di partenze e ritorni, di sogni e di ricordi.
Troviamo dell'ottimo Rock and Roll, canzoni di quelle che ti stampano un sorriso sulla faccia, come una storia raccontata da un vecchio amico davanti a una birra, "All Of My Life", "Come On", "No Tomorrow", "Back To You", "Between Good And Bad" sono fra queste.
Ci sono ballate come la conclusiva "When She Cries", la corale "Lay Down Your Guns" con un azzecato riff di tastiere e una grande dinamica.
Canzoni da strada dicevamo, e se i titoli non mentono, il suono men che meno visto che "Highway" e "The Road" sembrano scritte apposta per essere ascoltate alla guida di un qualsiasi mezzo di trasporto.
Mike Tramp ha scritto musica e testi per queste dieci tracce e ha confezionato un onesto e piacevolissimo album di Rock americano, ma non fatevi ingannare: la sua voce e una chitarra acustica renderebbero comunque onore a questi pezzi, che hanno si avuto una seconda chance in questa veste, ma che ridotti ai minimi termini rimarrebbero comunque degno esempio di ottima musica d'autore.
Articolo di Andrea Bartolini
Track list "Second Time Around"
All Of My Life
The Road
Anymore
Come On
Between Good And Bad
Lay Down Your Guns
Highway
No Tomorrow
Back To You
When She Cries
Line Up Mike Tramp
Mike Tramp: Vocal, Electric & Acoustic Guitar, Piano
Oliver Steffensen: Main Guitar all songs
Claus Langeskov: Bass
Morten Hellborn: Drums
Soren Andersen: Additional Guitar
Jay Boe: Hammond B-3
Marcus Nand: 12 String Acoustic Guitar, 1st solo on "Back To You"
Condividi su: