Minatox69 "Collapse" – 2020
In arrivo "Collapse", primo full-lenght dei Minatox69, band di Bassano del Grappa fondata nel 2010, anticipato dal singolo "Nothing New Under The Sun". L'uscita è prevista per il 12 giugno. Dall'anno del loro esordio, i Minatox hanno inciso un mini-album ("La Foca nel Deserto") e 2 EP ("Hotline" e "Zero"), adesso con "Collapse" ci provano sul serio e scommetto che molti resteranno sorpresi del risultato.
Sfacciati riffoni di chitarra e basso sono il leitmotiv di tutto l'album, mentre le bacchette di Tado scandiscono il ritmo incessante, aggiungendo una dose massiccia di adrenalina ad ogni pezzo, il tutto facendo da base impeccabile all'energica voce del frontman Bozart.
In "Collapse", se si esclude "Cyrus", brano esclusivamente strumentale e contraddistinto da sonorità melodiche, quasi una cupa ballad, non viene mai lasciata tregua all'ascoltatore, i pezzi si susseguono uno all'altro rapidi, diretti, violenti così com'è giusto che sia in un album di Modern Metal.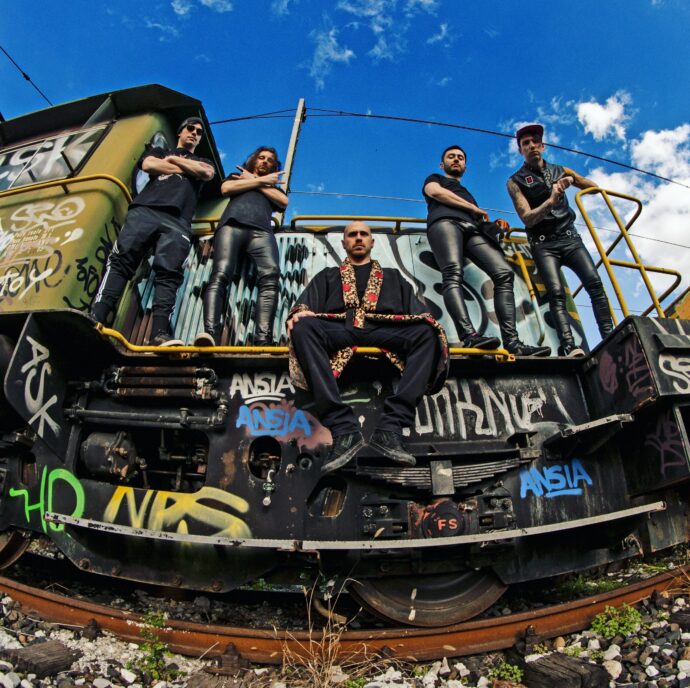 Il sound è sì aggressivo ma i continui cambi di registro, sia strumentale che vocale (particolarmente apprezzabili in "Frozen Blood" e "Cupidity") se inizialmente possono disorientare, in definitiva rendono convincente "Collapse" anche a chi, seppur avvezzo al Metal, non sia in confidenza con le sue componenti più brutali, quali sono l'Hardcore o il Trash, ai quali questo album fa ampio riferimento.
Forse però l'influenza maggiore è data dal Groove, seppure in chiave moderna, che ci riporta a grandi nomi che hanno fatto la storia del Metal, come i Pantera o i Sepultura. "Nothing New Under The Sun", da cui è tratto il primo dei due video finora usciti, è un chiaro esempio di come i Minatox69 siano riusciti a generare un'evoluzione del Groove Metal, se vogliamo in maniera anche un po' stilosa, vista la tecnica di tutto rispetto che viene messa in risalto nel brano.
Tecnica che non manca in ogni altra parte del disco ma, oltre a quelli già citati, se volete una dimostrazione di quanto i Minatox69 siano cresciuti, ascoltatevi "Guilty" o "Collapse", pezzo che tra l'altro dà il titolo all'album e da cui è tratto il secondo video, per capire di cosa sto parlando.
La band, parlando dell'album dichiara: Crediamo molto in questo lavoro perché finalmente rappresenta la vera essenza dei Minatox69. Lo abbiamo scritto in sei mesi, un periodo che ci ha migliorato molto sia come persone che come squadra, sia dal punto di vista tecnico che compositivo, mettendo in risalto il meglio della nostra maturità musicale e professionale. Come non essere d'accordo.
Articolo di Cristina Giacomelli
Track list "Collapse"
Can't Believe
Collapse
Cupidity
Cyrus
Frozen Blood
Guilty
Next Enemy
Nothing New Under The Sun
Plastic Apocalypse
What
Line up Minatox69
Fox – chitarra
Bozart – voce
Checco – basso
Tado – batteria
Cupido – chitarra
Condividi su: