Phill Reynolds "A Sudden Nowhere", autoproduzione 2021
Appena iniziato, questo 2021 regala già grandi soddisfazioni, come "A Sudden Nowhere", il nuovo disco – fuori il 12 gennaio – di Phill Reynolds, altrimenti noto come Silva Cantele, vero nome del cantautore veneto, già chitarrista dei Miss Chain & the Broken Heels e frontman dei Radio Riot Right Now.
Un ritorno in solitaria, dopo l'EP "Pairs" (pubblicato nel 2017 da The Epiphysis Foundation), co-scritto e promosso in tutta Europa e nell'East Coast con Matthew Paul Butler, e ancora prima "Love And Rage" (Locomotiv Records). Nel frattempo, più di cinquecento concerti in tutta Europa e negli Stati Uniti, condividendo il palco con Eric Andersen, Sigur Ros, Timber Timbre, John García, Blonde Red Head, Daniel Norgren, Scott Kelly, Micah P Hinson e altri.
Phill Reynolds è un signor musicista, dalla punta dei capelli alle dita dei piedi: basta far partire la prima traccia per essere risucchiati in un mondo altro. Sonorità acustiche, chitarra fingerstyle e poi questa incredibile voce scura, piena di ombre, intrisa del dolore che canta, che vorrebbe ingannare la mente trasportandola in luoghi cupi e soffocanti, ma è di una tale bellezza da non poter far altro che regalare speranza.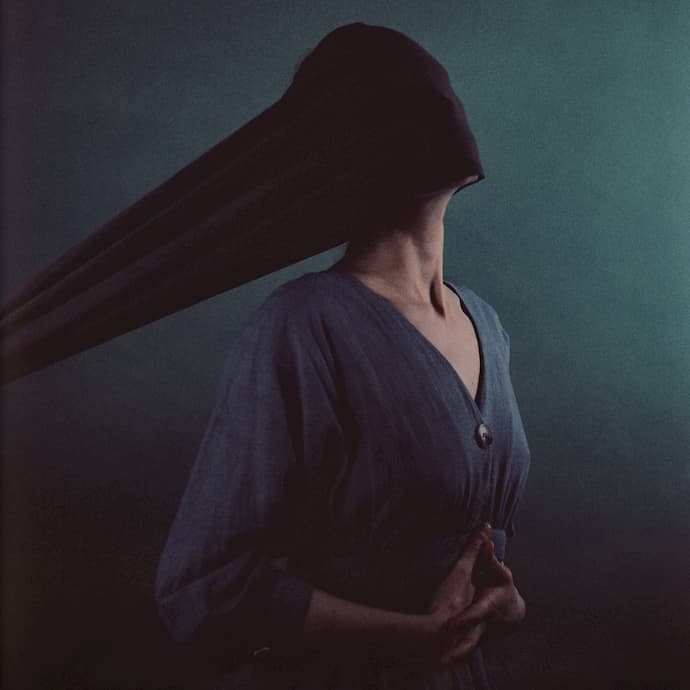 Fin dal primo brano "Is It Painful" (videoclip pubblicato il 30 Novembre 2020) questo disco accoglie e, subito, incrina un paio di costole con un pugno nello stomaco ben assestato. E poi a seguire, un pezzo dopo l'altro, le dita che corrono sulle corde della chitarra, tra ballate graffianti e piene di amarezza e preziosi strumentali in cui si suona "soltanto" e si ascolta, si ascolta, si ascolta. E sembra quasi di stare seduti al tavolo a fumare l'ultima sigaretta della serata con Tom Waits e Johnny Cash da una parte e John Butler dall'altra; ogni tanto passano in punta di piedi voci di donna (Marion Moroder, Laura Campagna) come lampi di luci nella penombra e la testa ripensa alle strade impolverate dove è stato facile smarrirsi.
C'è spazio anche per mettere in musica la realtà più brutale della cronaca dei mesi appena passati: La furiosa protesta o la disperata invettiva sono cresciute (…). I vetri rotti si sono trasformati in specchi, spesso i punti esclamativi hanno finito per essere domande, le questioni sociali sono diventate questioni personali, che si mescolano brutalmente, come in "Officer", quasi un R'n'B degli anni '90, chiaramente ispirato dall'uccisione di George Floyd. L'album si chiude con un'intensa versione di "Nancy" di Leonard Cohen, registrazione di un'esibizione live con Francesca Amati.
In questo inizio anno Phill Reynolds ci regala un lavoro davvero magnifico che, pur scavando in profondità e senza scrupoli anche là dove non vorremmo guardare, riesce a far intravvedere un angolo di cielo, una direzione da seguire per risalire in superficie. Insomma, è solo gennaio, ma viene già voglia di aspettare tutta la bella musica che, ne sono certa, arriverà.
Articolo di Valentina Comelli
Track List "A Sudden Nowhere",
Is It Painful
They Call Him Rock'n'roll
Time is Now
Nosta Cresia De s'Arena
A Pain I Need
You'll Be Fine
To Agota
Please Go On
Officer
Spring on Second Fret
Nancy (L. Cohen) – Live at SCS, San Vito di Leguzzano Feat. Francesca Amati
Line Up Phill Reynolds
Phill Reynolds (Voce, Chitarra, Armonica)
Francesca Amati – voce/ Marion Moroder – cori/ Laura Campana – cori / Marco Stagni – contrabbasso / Elisa Dal Bianco -violino, sega ad arco – Giuseppe Dal Bianco – hulusi / Massimiliano Dosoli -sassofono
Phill Reynolds online
https://www.facebook.com/phillreynoldsmusic/
https://www.instagram.com/phill_reynolds/
Condividi su: