Steve Howe "Love Is" – BMG 2020
Esce il 31 luglio 2020 "Love is" di Steve Howe, primo album solista dopo lo strumentale "Time" del 2011. Da sempre accostato al nome degli YES, pur non essendo presente in tutti i loro dischi – come quelli degli anni '80 che li portarono a scalare le classifiche con il singolo 'Owner Of A Lonely Heart' – il suo tocco unico sulla chitarra e il suo apporto nelle armonie vocali, senza contare quello compositivo, hanno donato quel carattere unico a dischi immortali come "Fragile", "Close To The Edge" e "Going For The One".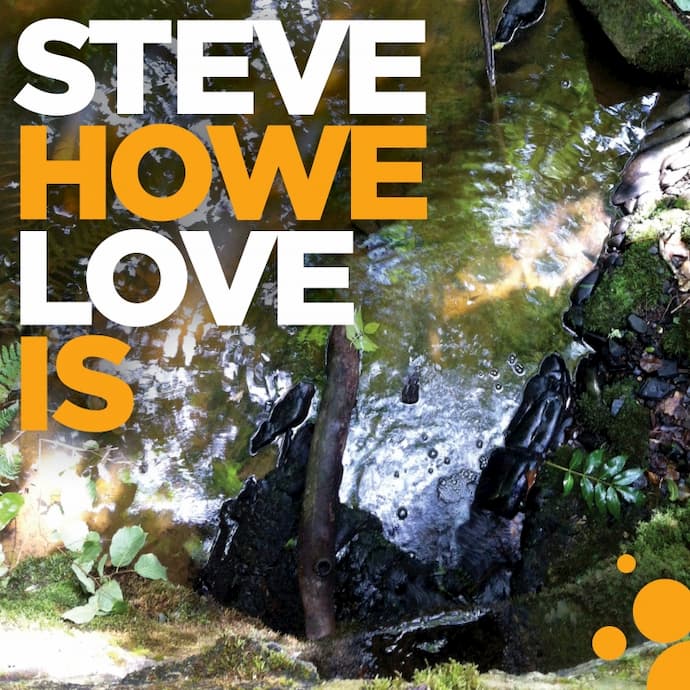 A 73 anni compiuti e con una carriera solista tanto varia quanto sterminata, Steve torna con un disco che alterna brani strumentali a canzoni da lui stesso cantate. "Love Is" è un disco gioioso, un inno di speranza a rivolgere l'attenzione alla qualità umana più nobile: l'amore. Amore come rispetto e cura per le persone ma anche per ciò che ci circonda. "Love Is A River" in questo senso è emblematica: come la musica, l'amore è un fluire continuo ora lento ora impetuoso.
Lo stesso possiamo dire dell'ispirazione che non è controllabile e che per Steve, non ha limiti. La sua capacità di appropriarsi di generi differenti e di plasmarli è stato l'elemento che già al suo debutto negli Yes con "Yes Album" aveva di fatto contribuito a creare il sound unico della band, lo ritroviamo immutato in questo disco. Il suono della sua chitarra ha una capacità descrittiva unica; prendete "Sound Picture" o "Fulcrum" che apre il disco: entrambe riescono a far sentire la profondità del suono, il suo essere tridimensionale e costantemente dinamico.
Canzoni come "It Ain't Easy" ci riportano indietro nel tempo, all'arrivo dei Beatles, a quella leggerezza che il Rock perderà negli anni '70, ben rappresentati dalla conclusiva "On A Balcony" bilanciata tra melodia e chitarre elettriche rabbiose. Con questo disco Steve Howe conferma di aver raggiunto un perfetto equilibrio tra tutte le sue influenze e il desiderio che la musica possa ancora oggi nel 2020 avere la forza di trasmettere un messaggio che ispiri le persone a essere migliori.
Articolo di Jacopo Meille
Track list "Love is"
1. Fulcrum *
2. See Me Through
3. Beyond The Call *
4. Love Is A River
5. Sound Picture *
6. It Ain't Easy
7. Pause For Thought *
8. Imagination
9. The Headlands *
10. On The Balcony
* brani strumentali
Line up Steve Howe
Steve Howe – chitarre acustiche, elettriche, tastiere, basso nei brani strumentali, voce
Dylan Howe – batteria
John Davidson – cori e basso nei brani cantati
Condividi su: