A casa di … Bruce Soord, frontman The Pineapple Thief – agosto 2020
The Pineapple Thief è una band progressive rock inglese, fondata dal cantante e chitarrista Bruce Soord nel 1999; hanno pubblicato 13 album e 5 EP in studio, oltre a numerose incisioni live. Il 4 settembre è uscito il loro nuovo e ambizioso lavoro, "Versions Of The Truth" (la nostra recensione).
Bruce Soord inizia il progetto The Pineapple Thief per realizzare la propria musica; l'album di debutto auto-prodotto gli crea subito un grosso seguito e attrae l'attenzione di grandi etichette discografiche. Il successo arriva già con il terzo album, e nel 2002 l'eclettico musicista decide di formare, circondandosi da amici, una vera e propria band per suonare dal vivo quanto inciso. La line up varierà nel tempo, eccetto Jon Sykes al basso che suona continuativamente nel progetto.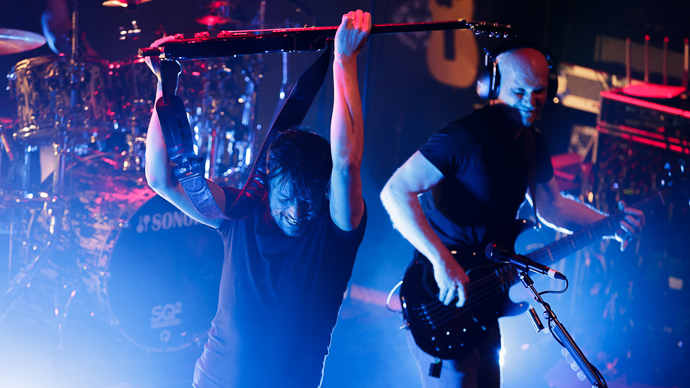 Oltre all'incisione dei dischi, The Pineapple Thief suonano intensivamente e costantemente dal vivo nel Regno Unito e in tutta Europa. L'attuale formazione vede l'entrata stabile di Gavin Harrison alla batteria (Porcupine Tree e noto in Italia per le numerose collaborazioni), che aveva contribuito alle registrazioni in studio già dal 2016.
Il nuovo album è un prodotto maturo, complesso, raffinato, che sarà portato sui palchi anche italiani già nel 2021. Bruce Soord ci ha raccontato i retroscena della creazione di questo stupendo ultimo lavoro in una chiacchierata dalla sua casa di Yeovil.
Articolo di Francesca Cecconi, video-editing di Marco Polidori
Condividi su: