The Pineapple Thief  "The Soord Sessions Vol 4" – Kscope  2020
È una questione di cuore e di vicinanza ai fan. Tutto qui.
"Versions Of The Truth" è fresco d'uscita, eppure ecco arrivare, già prima della chiusura dell'anno, questo "The Soord Sessions Vol 4", voluto fortemente da Bruce Soord, fondatore e cantante dei Pineapple Thief.
Il lavoro è nato essenzialmente per colmare la distanza con le persone che aspettavano il tour, rimandato causa Covid di un intero anno. Bruce, dunque, ha imbracciato la chitarra e ha annunciato una serie di live streaming che si sono rivelati un grande successo di partecipazione, tanto che il quarto appuntamento è stato immortalato dalla Kscope in un doppio vinile verde scuro da 180 grammi, comprensivo di busta interna stampata con le foto della session, più la prefazione dell'autore.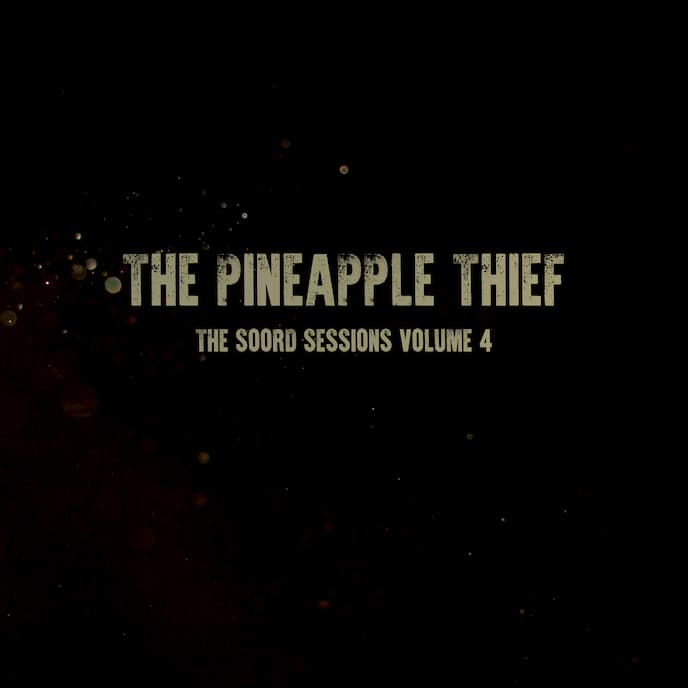 "In Exile", opener di "Your Wilderness", del 2016, anche in questa veste si rivela un'ottima apertura: ritmata, sostenuta, con la vocalità di Soord giocata su una perfetta altalenanza tra falsetto e voce piena. Con "Someone Pull Me Out" si fa un ulteriore salto indietro, fino a "All The Wars", del 2012; in questa riproposizione, il Nostro dà dimostrazione di grande capacità tecnico-espressiva nel riuscire a rendere fedelmente l'incedere della traccia, in originale sostenuta da un ritmo percussivo affatto lineare.
"Demons", come primo singolo estratto dal già citato "Versions Of The Truth", ci riporta al 2020. Trattandosi di un album che presenta arrangiamenti particolari, gustosi, ero molto curioso di scoprire la resa basica della proposta voce-chitarra. E la sfida risulta decisamente vinta grazie a un sapiente uso del looper, con cui Soord è davvero riuscito (citando una sua dichiarazione) a suonare con se stesso, creando quei tappeti musicali su cui inserire, strato su strato, le raffinatezze della canzone.
Chiude il lato A "All This Will Be Yours", pescata dal disco solista omonimo del 2019; oltre al looper, il brano aveva bisogno di un altro elemento per restare su, e la scelta è caduta su un semplice ovetto, che scandisce alla grande la bella progressione melodica dall'inizio alla fine. A questo punto siamo già vittime della magia compiuta: Bruce Soord sembra proprio lì, accanto a noi, per un intimo concerto personale. Scommetto che era questo l'obiettivo principale del front-man.
L'arpeggio di "Last Man Standing", tratta ancora da "All The Wars", gioca la carta dell'immediatezza e dell'apertura estrema nel ritornello, laddove in studio venivano usate le distorsioni per far esplodere tutto. "The Solitary Path Of A Convicted Man" (di nuovo da "All This Will Be Yours") è il pezzo più breve e diretto, caratterizzato per tutti e 3 i minuti da una pennata in levare costante, che genera uno stato di precarietà e ansia.
"Versions Of The Truth" si conferma un picco assoluto, sia concettuale che compositivo, a dimostrazione di un fatto: se un artista ha qualcosa di urgente e vero da comunicare, non sarà la limitazione di una sola chitarra a rendere il messaggio meno efficace. Chiude il doppio vinile "Bond", tratta da "Magnolia", del 2014, e non a caso Soord affida i saluti a un testo intimo del passato, come a voler ribadire a chiare lettere le radici da cui proviene.
Spogliarsi della band vuol dire due cose, una legata all'altra: darsi in pasto al mondo senza schermi, ed esporre al massimo le liriche. E in questa quarta sessione acustica possiamo dire che ogni parola cantata viene fuori come nella prima frase di "Bond": There's so much that's now just set in stone…
Parole scolpite nella pietra che non vediamo l'ora di ascoltare dal vivo in autunno, quando l'intera band dovrebbe fare doppia tappa nella nostra penisola. Con la speranza che sua maestà Covid, a quel punto, abbia avuto la clemenza di restituirci la musica suonata.
Articolo di Simone Ignagni    
Track List "The Soord Sessions Vol 4"
A1) In Exile
A2) Someone Pull Me Out
A3) Demons
A4) All This Will Be Yours
B1) Last Man Standing
B2) The Solitary Path Of A Convicted Man
B3) Versions Of The Truth
B4) Bond
Line up
Bruce Soord – Voce, Chitarra
The Pineapple Thief Online:
Website – http://www.thepineapplethief.com/
Facebook – https://www.facebook.com/thepineapplethief
Instagram – https://www.instagram.com/thepineapplethief/
Twitter – https://twitter.com/pineapplethief
Spotify – https://open.spotify.com/artist/4lrBMUSk8PiNnCEZfsmPAk
YouTube – https://www.youtube.com/playlist?list=PLE6401DB011BD837E
Apple Music – https://itunes.apple.com/gb/artist/the-pineapple-thief/id278648772
Condividi su: