"Lennon80", il live alla Milano Music Week in raccolta di fondi per i lavoratori dello spettacolo
"Lennon80" è l'evento live ideato per celebrare gli 80 anni dalla nascita del genio musicale del Novecento, ma anche l'occasione per riaccendere le luci e verificare nuovi strumenti per raccogliere fondi e ridare lavoro ai professionisti del settore.
Lunedì 16 novembre dalle ore 21:00 sarà finalmente possibile tornare a vivere la musica live, con  il concerto interamente in streaming organizzato e prodotto dalla piattaforma LIVE ALL per celebrare gli 80 anni della nascita di John Lennon e i 40 dalla sua prematura e compianta scomparsa. Sarà il concerto di apertura della Milano Music Week 2020, in diretta dal Fabrique di Milano.
I capolavori di John Lennon saranno interpretati da una all-stars resident band composta da: Roberto Angelini (Propaganda Live), Gianluca de Rubertis, (Il Genio), Roberto Dell'Era (Afterhours, The Winstons), Danysol, Sebastiano Forte, Walzer, Enrico Gabrielli, (Calibro 35, PJ Harvey, The Winstons), Lino Gitto (The Winstons) e Andrea Pesce (Tiromancino).
Un cast di grandi ospiti che hanno abbracciato questo prezioso evento duetterà con la resident band sui brani da loro prescelti secondo un forma tipicamente anglosassone; a oggi l'evento vede confermati artisti quali Morgan, Arisa, Selton, Noemi, Federico Poggipollini, Cristiano Godano, Dente, Omar Pedrini, Ketama126, Galeffi, Leo Pari, Camilla Magli, Filippo Graziani.
I biglietti sono in vendita in esclusiva su www.ticketmaster.it/artist/lennon-80-biglietti/1038522 Il ricavato della vendita, coperti i costi di produzione, di IVA e di Siae, sarà interamente devoluto al Fondo Covid-19 Sosteniamo la Musica.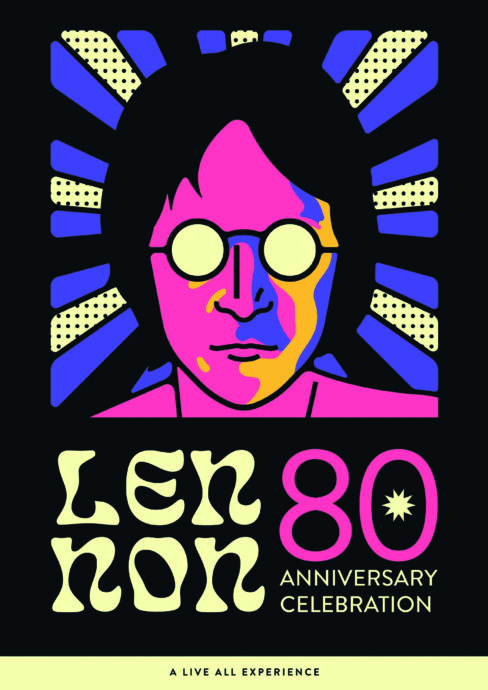 Per garantire a tutti di godere a pieno dell'esperienza non ci saranno limiti di accesso alla diretta streaming, anche a evento iniziato, una possibilità che permetterà di vivere in prima persona l'approccio innovativo e immersivo offerto dalla piattaforma LIVE ALL.
Stiamo lavorando per sviluppare un modello di fruizione della cultura che possa oggi consentire di riaccendere le luci e domani di allargare il pubblico secondo una modalità innovativa ed emozionale senza avere la pretesa di volerci sostituire all'esperienza fisica di uno spettacolo dal vivo – ha dichiarato Luigi Oriolo, CEO di LIVE ALL – "Lennon80" è un progetto che nasce da artisti desiderosi di tornare su un palco per suonare e contribuire a supportare concretamente i lavoratori del settore; LIVE ALL si è concentrata nel costruire un'infrastruttura in grado di offrire tecnologia e sicurezza per gli eventi di live streaming in Italia.
LIVE ALL è convinta del valore simbolico oltre che benefico (la raccolta fondi) del progetto e esprime la propria volontà di investire affinché ogni artista o professionista coinvolto possa operare nel contesto dei massimi livelli di sicurezza e confort.
Condividi su: